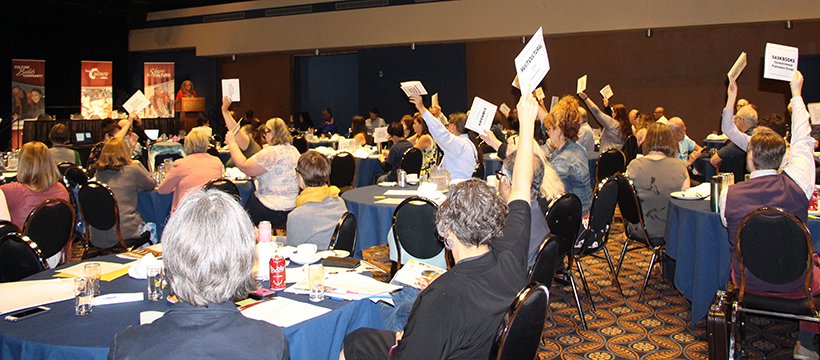 Annual General Meeting
SaskCulture's 2021 Annual General Meeting (AGM) is on Friday, June 18, 2021, at 3:00 p.m. via Zoom virtual webinar platform. All members are welcome to attend and participate in the Annual General Meeting. However, only voting members are eligible to vote. If you are unsure about your voting status, a list of voting members can be found here: Voting Members.
Registered participants will receive an email with the Zoom link as well as meeting protocols prior to June 18th. Please watch your inbox for this important information.
In preparation for the Annual General Meeting, please review the following documents (found to the left):
The meeting agenda;
Minutes from the September 11, 2020 Annual General Meeting; and
The detailed audited financial statements with financial analysis.
Please have these materials accessible for the meeting.
SaskCulture's 2020-2021 Annual Report, A Year in Review, will be available online before the AGM here.
A complete list of Board positions and the most up-to-date slate of candidates can be found here.
Advanced registration is required to participate in the AGM. Please complete the online registration form below by June 15, 2021, or call Nichole at the SaskCulture office at 306-780-9259.
--------------------------------------------------------