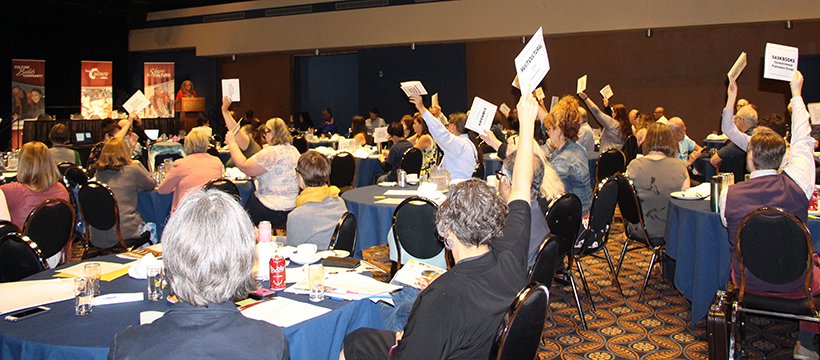 2022 Annual General Meeting
SaskCulture's 2022 Annual General Meeting (AGM) will take place on Friday, June 17, 2022, at 3:00 p.m. via Zoom virtual webinar platform.
All members are welcome to attend and participate in the Annual General Meeting. However, only voting members are eligible to vote. If you are unsure about your voting status, a list of voting members can be found here.
If you are interested in attending, please submit the registration form below.
Any questions regarding the AGM can be directed to Nichole Williams, nwilliams@saskculture.ca.
Registration deadline is June 14, 2022.