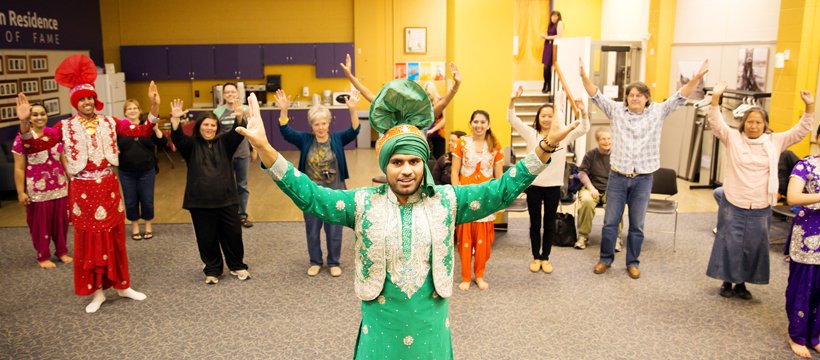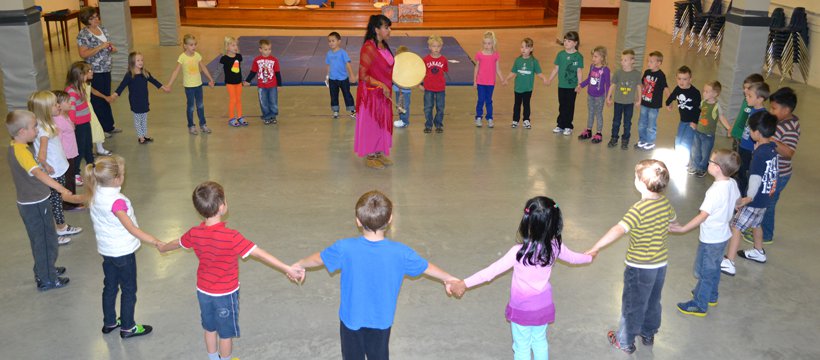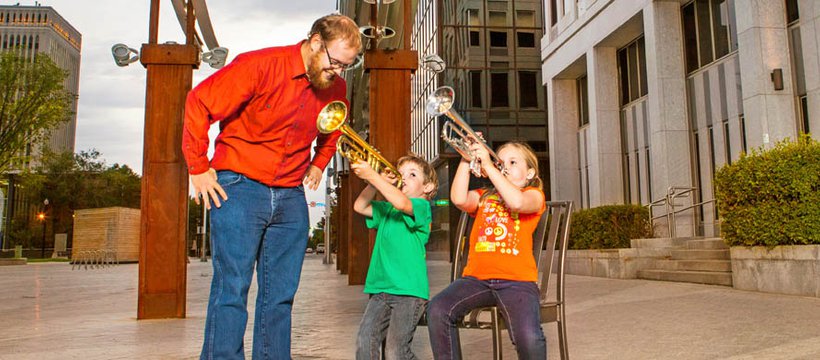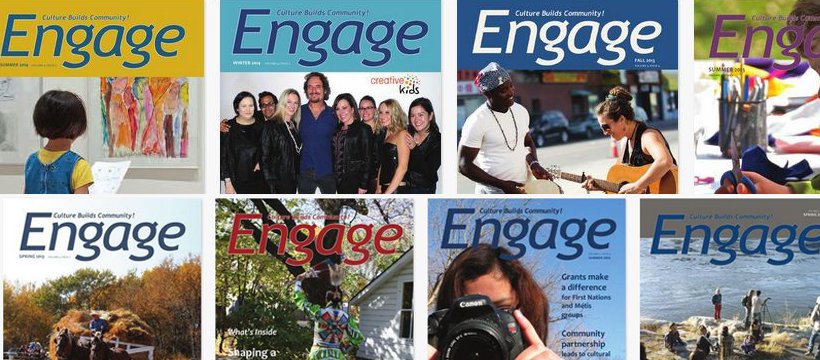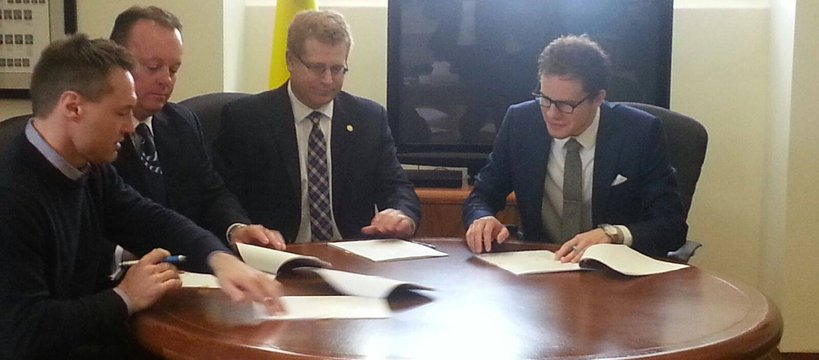 2010-2013 - Culture Days, Creative Kids and a new home
Leading up to 2010, SaskCulture took the lead role for Saskatchewan to help launch the first-ever, pan-Canadian celebration of culture, called Culture Days in September 2010. SaskCulture's General Manager took a seat on the National Steering Committee and chaired the provincial task force. SaskCulture invested in this opportunity as a means of increasing public awareness, accessibility and engagement of Saskatchewan citizens in cultural activity in their communities. Early activity included extensive network promotion to encourage cultural leaders to plan Culture Days events.

The first Culture Days was officially launched September 24-26, 2010. Planning continued throughout most of the year and included partnerships with CBC Saskatchewan, Saskatchewan Tourism, Parks, Culture and Sport and the Saskatchewan Arts Board. A pan-Canadian media event was held simultaneously across the country on April 20, to help increase awareness of the movement and encourage cultural community involvement. At this time, the government of Saskatchewan proclaimed Culture Week in Saskatchewan and remained supportive of this unique community engagement opportunity. In its first year, over 130 cultural activities were registered in to the national Culture Days database, from 23 Saskatchewan communities. It was viewed as a success for a first-time initiative.

By 2013, Culture Days had gained a foothold in Saskatchewan's planning calendar and won an award for its efforts in 2013. Over 220 community groups participated in hosting cultural activities, in over 50+ communities, with over 25,000+ attending registered events during Culture Days, not to mention the participation in events and activities leading up to the weekend celebration. The Animateur Program, which began with one Animateur travelling and engaging people in cultural activity around the province for one month leading up to Culture Days, grew to include up to four Animateurs each year, engaging hundreds more community participants along the way.

The Creative Kids Program gathered momentum after its launch in 2010. Through work with the provincial committee, the new Creative Kids Coordinator was able to design the Creative Kids program, solicit sponsorship, recruit local pilot communities, coordinate the provincial committee and establish a system to distribute funds (up to $750 each in funding) to children and youth facing barriers to participate in cultural activities. By 2011, the six pilot community committees were fully functional – Big River, Shaunavon, The Battlefords, Lakeland District, Regina and Saskatoon. In its first year of operation, Creative Kids had provided more than 600 children and youth in Saskatchewan, from 21 different communities, with more than $100,000 in grant support. Funds generated at the Saskatchewan Pavilion during the 2010 Olympic Games in Vancouver ended up coming back into a Legacy Fund that was directed to support the first grants given by the Creative Kids Program. Over the years, larger sponsors came one board including PotashCorp, Great West Life and SGI. By 2014, well over 3,000 kids had been supported, in over 100 communities, with over $1 million in grants.

It was shortly after the Olympics in 2010 that the government officially released the first comprehensive provincial cultural policy for the province, called Pride in Saskatchewan. The cultural policy was based on feedback from the government obtained through its extensive Community Dialogue consultations as well as an extensive review of past work compiled into the document called Reflections. SaskCulture spent many hours working with its government partners on the formation of this new policy.

By 2012, the Saskatchewan Lotteries Trust Fund began to experience unprecedented growth. The large jackpots of $50 million in the Lotto Max, roll-overs and other new games contributed to growing revenues that were able to go back into the community. Organizations began receiving regular increases over this period for salary increases and special, one-time projects of activities. Funding blocks were increased and two new funding programs came into existence: the Municipal Cultural Engagement and Planning Grant in 2011, and the Culture Days Funding Assistance Fund came into place in 2012. In 2011, SaskCulture had record-breaking levels of requests for the Aboriginal Arts and Culture Leadership (AACL) grant, with over $460,000 dollars requested from 20 eligible applications.

The Municipal Cultural Engagement and Planning Grant was introduced to encourage municipalities to invest in cultural engagement and cultural planning. This matching grant was designed to support Saskatchewan municipalities explore and plan for the creative and cultural potential of their communities. In its first intake, 18 municipalities applied for funding and 13 applicants were successful, varying in size from Saskatoon to Val Marie. The Grants popularity grew in 2012, when it was used in conjunction with the provincial government's Main Street Program. Municipalities such as Maple Creek, North Battleford, Saskatoon, and a regional partnership that included Indian Head, Fort Qu'Appelle, Katepwa and Wolseley, were all successful in using the funds to engage community in cultural planning discussions.

To help ensure more of the public was aware of the great things happening in the culture sector in Saskatchewan, SaskCulture launched a brand new publication in 2010, called Engage. Engage was designed to highlight the work of cultural leaders, volunteers and the diversity of activities supported by the Culture Section of Saskatchewan Lotteries Trust Fund for Sport, Culture and Recreation. Initial plans were made to publish the magazine tri-annually. The first issue of the publication featured SaskCulture's 2009-10 Year in Review. Since its launch, approximately 2,500 copies of each issue of the publication are distributed throughout the community, featuring a wide range of cultural topics. The articles are also featured as part of the web site, ensuring the articles continue to reach a growing audience

After years of remaining relatively the same size of organization, SaskCulture grew in 2010. In the beginning of the year, Knibbs & Associates were hired to complete a Human Resource Audit of the organization. Changing workloads, staff burnout and departures/maternity leaves contributed to the need to get a better understanding of SaskCulture staffing needs for the future. As a result, new staff positions included a new Creative Kids Coordinator, Grants Administrator, Administration Manager, Program Manager, Executive Assistant and two Outreach Coordinators. While some existing staff filled some of these positions, new people were also hired. In the end SaskCulture staff grew from nine staff to 12. By 2011, SaskCulture had added in four more positions: Communications Coordinator, Creative Kids Funding Coordinator, a Creative Kids Assistant and a Culture Days Coordinator.

The new, larger staff team created a need for new space. In February 2011, SaskCulture moved into its new office space at #404 – 2125 11th Avenue in the Cornwall Professional Building.

In 2011, SaskCulture launched a new strategic plan that focused on three new overarching strategic priorities: supporting and leveraging the SaskCulture network, elevating awareness and maximizing understanding of SaskCulture and investing in online technology.

During this time, work on the Funding Review recommendations had come to an end. SaskCulture supported the work of several organizations in assessing their current operations and development plans for the future. The five provincial music organizations – Saskatchewan Music Festival Association, Saskatchewan Music Educators Association, Saskatchewan Band Association, Saskatchewan Choral Association and Saskatchewan Orchestral Association – submitted a proposal to SaskCulture whereby they would work towards building a strong music alliance. The three heritage organizations – Saskatchewan History and Folklore Society, Architectural Society of Saskatchewan and Saskatchewan Genealogy Society – worked with a consultant on identifying a new shared direction. Two other organizations went under an Eligibility Review to ensure they would be viable into the future. And as a result, one organization was taken off the eligibility list.

The process behind the Annual Global Funding (AGF) grant went through its own process of review, which included a survey, updates to forms and data collection, as well as publishing a new handbook. Groups were also encouraged to ensure they were using SaskCulture's new logo, which incorporated both SaskCulture and Saskatchewan Lotteries.

In 2013, the Aboriginal Friendship Centres of Saskatchewan were added to the Minister's Eligibility List and began receiving operational funding from the AGF. The list of eligible funded groups had not changed much over the years: 31 groups (2000), 26 groups (2008) after the cultural industry groups started receiving funding from the GRF, 30 groups (2012) when the four direct-funded groups, and one of the cultural industry groups, were brought into the AGF and one was removed (Saskatchewan Arts Education Collective), and 31 groups (2013) with the addition of Aboriginal Friendship Centres. A new category of Emerging Eligible Groups was added in 2014.

SaskCulture adjusted some of its overarching plans and operations. In 2011, it got approval from its membership to change its fiscal year end from July 31 to March 31, to be more in line with provincial budget cycle. In shortened that year to an 8-month cycle in order to accommodate the change.

After completing an Adjudication Review in September 2011, SaskCulture launched a new adjudication model for its SaskCulture-delivered funding programs. SaskCulture received almost 50 applications from a Call for Jury members. Selected jurors then underwent an orientation/training session in October 2011 and formed a pool of jurors that could be called upon to adjudicate SaskCulture's grants moving forward. SaskCulture was very pleased that over 40% of this first jury pool were of Aboriginal descent.

In 2011, artsVest, a program developed by Business for the Arts Canada, was launched in Saskatchewan as a two-year pilot. The program provided a matching incentive and sponsorship training designed to stimulate business sponsorship and corporate engagement in arts and culture. SaskCulture agreed to serve as home base for the Protect Manager for Saskatchewan, on a pro-bono basis (2011-2013), to help ensure that the program, which is not limited to the arts, was promote to the cultural community at large.

The community was shocked when in 2012 the Saskatchewan government eliminated he Saskatchewan Film Tax Credit, as well as a changing the Saskatchewan Tourism Authority in to a Crown corporation. The cuts to the film tax credit essentially decimated the film industry in Saskatchewan. To address the ongoing concern over the film industry in Saskatchewan, the Ministry launched a Creative Industries Review, which included collecting input for the community, followed up with consultations. SaskCulture participated in the discussions around the formation of new entity for creative industries, as well as proving support Saskatchewan Cultural Industries Development Council for dialogue on the issue. In 2013, the government established Creative Saskatchewan, as an arm's length government agency that would address the creative, and/or cultural, industries in Saskatchewan, and manage a funding program and repayable loan program for the province.

In 2012, SaskCulture joined its partners Sask Sport and Saskatchewan Parks and Recreation Association in supporting the Dream Brokers program in Saskatchewan. the individuals who work as Dream Brokers work in community schools helping to link students to their interests in extra-curricular sports, culture and recreation activities. As part of this initiative, SaskCulture provided funding to support the Saskatchewan Music Alliance (SMA) in holding two summer music camps in Regina and Saskatoon. The camps were four days in duration, offered musical learning experiences to 120 kids and were considered a great success by everyone involved. The SMA continues to hold this event, reaching over 120 youth each summer, and receiving tremendous community support and hopefully impacting lives with music along the way.

After a lengthy process of consultation and discussion, SaskCulture worked with Heritage Saskatchewan to include the Saskatchewan Youth Heritage Fair Association's popular program into its operations.

Due to the change in the organization's fiscal year end (March 31), SaskCulture began holding its Annual General Meetings in June, in 2012, separately from its annual gathering held each October. It continued to hold its an annual Gathering each year to engage its members and others in the community, covering topics such as: Taking Action for a More Inclusive Society (2010), Welcoming a new age of Cultural Engagement (2011), The Changing Face of Saskatchewan (2012), and Assess & Address for Continued Success (2013). In 2014, SaskCulture cancelled its Annual Gathering due to increased workload in other priority areas, as well as its interest in focusing on different professional development opportunities for the community, particularly in its implementation of a Multicultural Inclusiveness strategy.

Much of 2013, was also spent working on a comprehensive Information Technology Strategy for SaskCulture. Two new web sites were built by Structured Abstractions out of Calgary, AB, and work commenced on planning for an online granting platform.