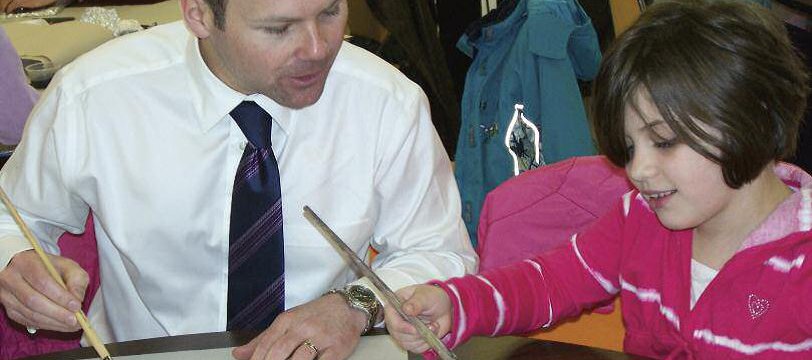 Launching Creative Kids
Every kid should have the opportunity to participate in cultural activities, but sometimes financial and social barriers stand in their way. The newly developed Creative Kids Program attempts to knock down some of those barriers by providing children and youth in need with up to $750 towards their participation in quality cultural activity.

"We have been discussing the concept of a Creative Kids program for several years," explains David Millar, volunteer chair, Creative Kids Provincial Committee. "When the feasibilty study was completed in 2009, we were finally able to move forward with program design, fundraising and hiring the Creative Kids Coordinator, Christie Nenson."

SaskCulture has committed to providing the administrative support for Creative Kids, but additional dollars were needed to ensure the program had dollars to grant to children and youth. Thanks to the Saskatchewan Ministry of Tourism, Parks, Culture and Sport, a portion of the revenues from the Saskatchewan pavilion at the 2010 Olympics were provided to the Creative Kids fund, along with the dollars raised through the Business and the Arts Awards held in Regina for the past three years.

When the program design was complete, communities had the opportunity to apply to be the first pilot Creative Kids communities. According to Christie Nenson, Creative Kids Coordinator, "the response was fantastic and the selected communities moved quickly to get their local Creative Kids committees underway." The pilot communities for Creative Kids are Shaunavon, Big River, Watrous, Lakeland District, Regina and Saskatoon.

"Work is continuing to ensure that grants are available to support children and youth this fall," explains Nenson. "However, there is still lots to do. Regina and Saskatoon still need to establish their committees and we need to focus on our fundraising goals." For more information on Creative Kids, visit www.creativekidssask.ca.