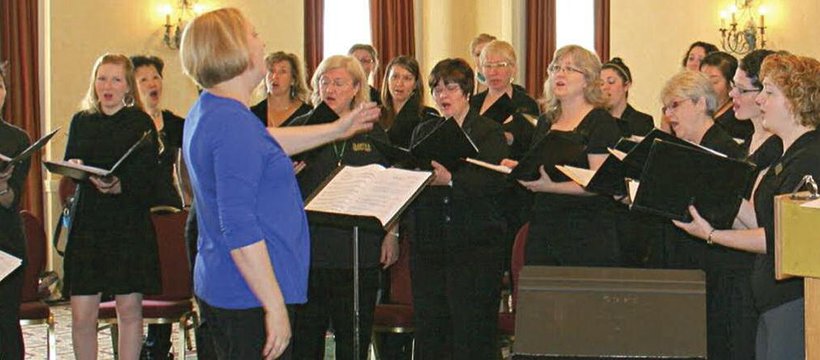 Podium 2010: Saskatchewan Hosts National Choir Conference
Choral voices from across the country converged in Saskatoon in 2010. For the first time in 16 years, Saskatchewan co-hosted the Association of Canadian Choral Communities Biennial, which featured numerous workshops, choral performances and public concerts.

"Choral singing is a healthy lifestyle activity," said Denise Gress, executive director, Saskatchewan Choral Federation (SCF). "It's our hope that members of the public will not only enjoy the talented singers, but choose to get involved in choir as well."

In addition to the concerts and workshops, Podium 2010 featured a full day devoted to youth-oriented programming and talent. Saskatchewan choirs featured included Swift Current Comp Chamber Singers, Regina's Luther College High School Senior Choir, Juventus Chamber Choir, and the University of Regina Chamber Singers.

"Funding from Saskatchewan Lotteries makes it possible for us to host events and develop new programming, such as the 'Focus on Youth' day," Gress said. "It's extremely important to nurture and develop young talent." The SCF received a Capacity Building Grant to help host Podium 2010, along with the annual global funding it receives from the Culture Section of Saskatchewan Lotteries Trust Fund.

"Podium 2010 presented excellent material by superb choirs," Gress said. "It was an inspiring event for Saskatchewan choral singers". The conference went from May 20-23 and featured three Highlight Concerts, seven Spotlight Concerts, 38 workshops and choral performances open to the public. The public concerts, held at Knox United Church in Saskatoon, were filled to capacity every evening.