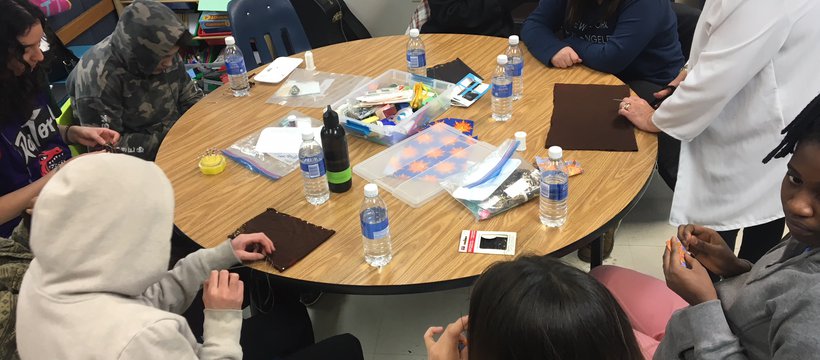 Working Together to Help Children Access Cultural Activities
This year, Creative Kids partnered with the Dream Brokers to support cultural programs that would give even more children and youth a chance to access meaningful cultural experiences.
The Dream Brokers work in several community schools in Regina, Saskatoon, North Battleford, Yorkton and Prince Albert. This dedicated team of individuals aim to connect children to cultural, recreational and sports activities beyond those provided by the school.
According to Shawn Bauche, coordinator, Creative Kids, "the Dream Brokers help dozens of families apply to Creative Kids each year." To help alleviate the high amount of applications that were adjudicated, Creative Kids put into place a special group activity application – one in September and the other in January – that was specifically tailored for the Dream Brokers. "The goal was to ensure that more Saskatchewan kids have the opportunity to connect with potentially life-changing arts and cultural activities that they want in their schools."
Activities that the students participated in ranged from pottery, to dance and piano lessons, to theatre. Many of the activities — such as sewing, beading, traditional art, and tipi teachings – also connected the youth to Indigenous culture.
Stacey Laing, Dream Broker, Albert School in Regina, explains that she has always wanted to implement a sewing and beading program, one that families have been asking for since she started her position over four years ago. Her successful application now made it possible to offer this activity to students at the school.
"Many of our students don't have access to teachings and supplies needed to learn traditional activities like beading and sewing," she explains. "We are hoping this program will lead to also starting a pow wow troupe, a drum group and a parent and child activity group. The student's confidence will increase greatly."
Katie Pengilly, Dream Broker, Dr. Brass School in Yorkton, also agrees that creative activities can help a young person develop important life skills, such as self-confidence, public speaking, improvisation and an ability to get in touch with their creative side.
"I am confident that, with time in the theatre program, the students at Dr. Brass will have more self-worth leading to a change in behaviours, school attendance, and a recognizable increase in self-confidence," she explains. "Students will feel accomplished with their work in the theatre class while facing their fears, thinking outside the box, and getting out of their comfort zones. The students will learn new games, which will make them feel special and proud to be part of the group."
A total of 195 students received the valuable opportunity to participate in creative activities thanks to this funding, which saw $25,000 allocated to the Dream Brokers group activity applications in 2017-18.
Bauche notes that, "Sometimes funding a group of children for an activity makes the most sense. The Dream Brokers submitted an impressive collection of applications and Creative Kids was really impressed with the scope and scale of the programs. It is obvious the Dream Brokers are listening closely to the students and looking for ways to provide engaging activities for them."