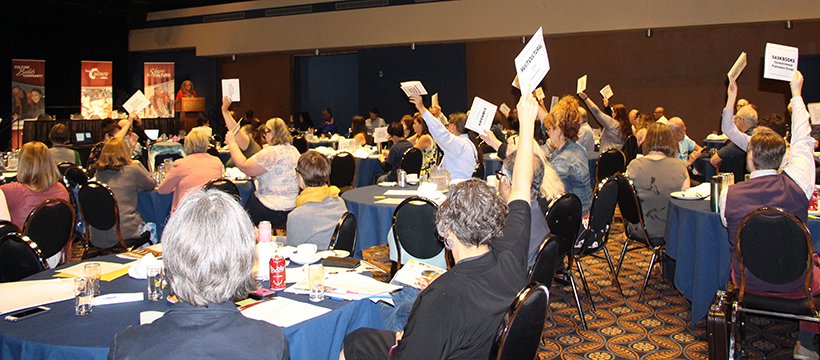 2022 Annual General Meeting
SaskCulture's 2022 Annual General Meeting (AGM) was held on Friday, June 17, 2022, at 3:00 p.m. via Zoom virtual webinar platform. All members were welcome to attend and participate in the Annual General Meeting.
Jan Seibel became Chair of the SaskCulture Board of Directors for the 2022 - 2023 term; replacing James Ingold, who becomes the Past Chair. Ross Grandel and Lamarr Oksasikewiyin join the Board as new Directors; while Wilfred Burton, Heather Cline, Yvonne Hotzak, Rowena Materne, Les Oystryk, and Melanie Sunchild continue their terms.
James Rose and Olufunke Okochi ended their terms this year and were thanked for their contributions to the Board.