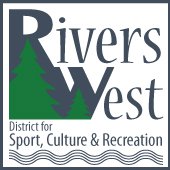 Biggar Museum & Gallery
105 - 3rd Avenue Wet
Biggar SK
S0K 0M0
Treaty 6 Territory
Cost: Free
Register
Volunteers, professionals and individuals interested in gaining new skills in Social Media. If you wish to bring your device that is great - however it is not necessary.
Cost: FREE!
• E-Newsletters (Mailchimp) - approx. 2 hours.
Learn about the entire Mailchimp platform including creating an account, importing existing contact lists and creating a campaign template.
• Introduction to Facebook/Instagram Paid Advertising - approx. 2 hours.
Pre-requisite that participants already have Facebook and have a basic understanding of how these pages work.
Topics covered will include creating good images for social media advertising, copy writing tips, creating target audiences and more.
• Introduction to Facebook Pages, Twitter & Instagram - approx. 2 hours How to create a Facebook page, Instagram profile, Twitter profile
How to create professional looking profile pictures and cover photos (Note: if participants wish to create any of these profiles during the workshop, please bring a device (phone, laptop, tablet with an Internet connection) to be able to do so.)
• Tips for content creation and posting including how to use social media scheduling tools
Pre-registration is required by Friday, February 14th, 2020
To Register Contact: Bonnie Mills Midgley, Community Development Coordinator: Phone/Text: 306-344-7473
Email:
rwdscr.lloyd@sasktel.net
Register
Biggar Museum & Gallery
105 - 3rd Avenue Wet
Biggar SK
S0K 0M0
Cost: Free
Organizer
Accessibility
Wheelchair Accessible
Safe and Inclusive Space