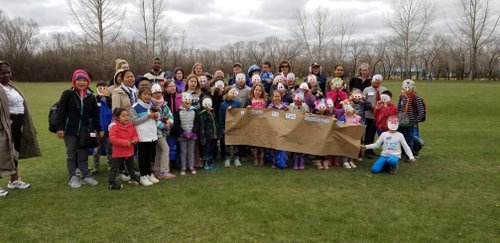 Celebration
Heritage
Multicultural
Other
World Migratory Bird Day Celebration
Nature Saskatchewan would like to invite you to join our celebration of the return of our migratory birds on Saturday May 9, 2020 at the Last Mountain Bird Observatory. Come out and join us for a fun filled day of bird activities! Participants will spend the morning rotating through different stations including: Bird banding, where participants will get an up close experience with the birds. Mist Netting, watching as we extract birds from the net, age them, sex them, and band them.
A Migration Obstacle Course, where participants will experience the challenges associated with migration by having to migrate from Mexico to Canada. Nature crafts including bird feeders and bird masks. Bird watching walks throughout the park and explore the National Wildlife Area interpretive trailer. A free BBQ lunch will be provided.
Free transportation from Regina will also be provided on a first come first serve basis.  Registration for this event is necessary as there is a maximum, so register early! Please  email Rebecca at
rmagnus@naturesask.ca
to register or for more information.
Organizer
Accessibility
Wheelchair Accessible
Deaf / Hard of Hearing
Sight Impairment
Safe and Inclusive Space