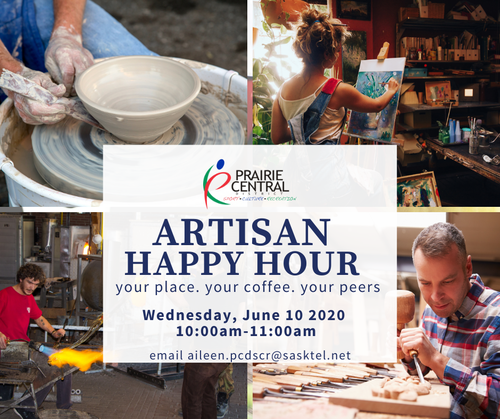 2020
Jun 10
10:00 AM — 11:00 AM
Cost: Free
Register
Your house, your coffee, your peers, your comfy pants... and of course you can show off your favorite hand blown, turned, or thrown coffee mug!

Join us for HAPPY HOUR to discuss some of the happy/ fun projects you are working on, some challenges you're facing and let you know about some of the unique programs, opportunities and grants we may be able to help you out with.

Feel free to invite some of your Artist friends in the area as well.

Open to those who live in the Prairie Central District for Sport, Culture and Recreation.
Register
2020
Jun 10
10:00 AM — 11:00 AM
Cost: Free
Organizer
Accessibility
Wheelchair Accessible
Safe and Inclusive Space