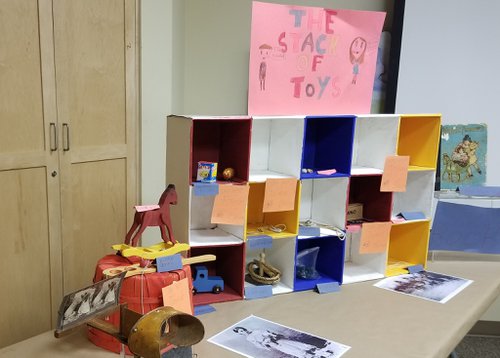 Other Events
Heritage: Museum / Knowledge Keepers
WDM Virtual Summer Camp - "Make Your Own Museum"
Register for our Virtual Camps and explore Saskatchewan like never before! Most of these online activities are designed for explorers aged 6-10, but since curiosity has no age limit, our Virtual Camps are open to all ages.
Week 4: What is history? How are exhibits made? What kind of jobs are there in a museum? Join WDM staff in exploring behind the scenes of the Museum. Learn how to make your own exhibit, create a COVID–19 time capsule, and discover how to care for artifacts.
The WDM values accessibility. Our Virtual Camps are based on a pay what you can model to ensure they are open to everyone. If you don't have access to the internet or a printer, a limited number of pre-printed camp kits are available for curbside pick-up at your local WDM.
Register at
https://wdm.ca/virtualcamps/
For more information, email us at
aparker@wdm.ca