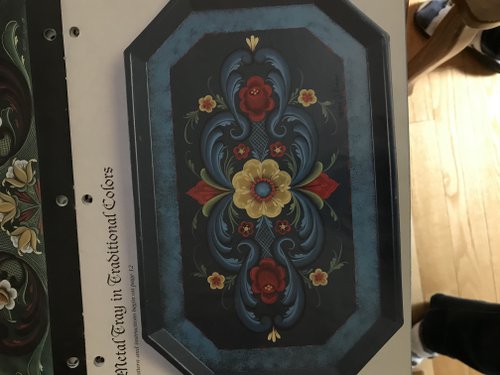 Intermediate Rosemaling Workshop
This workshop will build on the Basic Rosemaling Workshop, held on the weekend of August 22, 2020. The project is an opportunity to practice basic rosemaling strokes such as flower strokes, liner strokes, and tear drops. The project will be more complex than that completed int he basic workshop.

On Friday evening, participants will prepare the tray for the rosemaling. On Sunday, participants will prepare the color palette and proceed to rosemal the tray. It is a project that should be able to be completed in the 6 hours on Sunday.

Participants will wear a mask throughout the workshop and are expected to keep a 2 meter distance from each other .
Organizer
Accessibility
Wheelchair Accessible
Deaf / Hard of Hearing
Safe and Inclusive Space