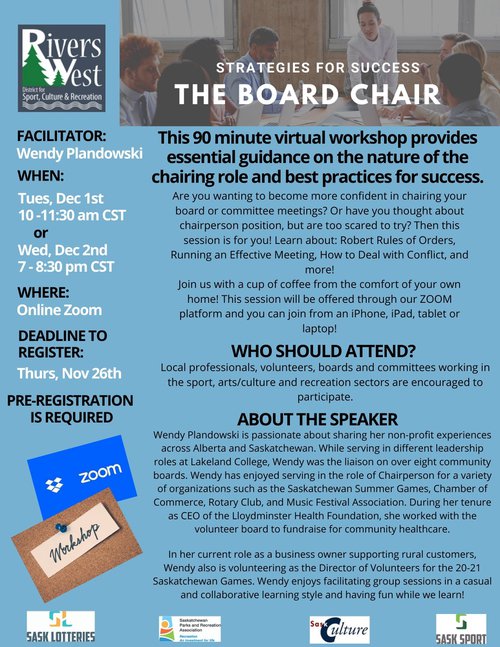 2020
Dec 02
7:00 PM — 8:30 PM
Cost: Free
Register
Strategies for Success: The Board Chair
This 90 minute virtual workshop provides essential guidance on the nature of the chairing role and best practices for success. Are you wanting to become more confident in chairing your
board or committee meetings? Or have you thought about chairperson position, but are too scared to try? Then this session is for you!
Learn about: Robert Rules of Orders, Running an Effective Meeting, How to Deal with Conflict, and
more! Join us with a cup of coffee from the comfort of your own home! This session will be offered through our ZOOM platform and you can join from an iPhone, iPad, tablet or laptop!
Register
2020
Dec 02
7:00 PM — 8:30 PM
Cost: Free
Organizer