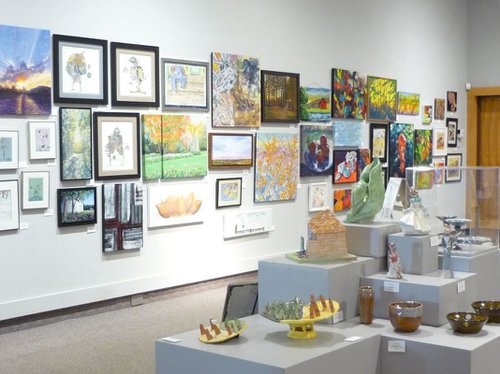 Arts & Crafts Show & Sale
Arts
Arts: Multidisciplinary
Art Gallery of Regina - Members Show and Sale
For the first time ever, the Art Gallery of Regina makes over 300 original works of art by nearly 100 of its member artists from across the province available to purchase online, launching on April 17, 2021.

Support local artists and the Art Gallery of Regina (AGR)'s free, public exhibitions, talks and affordable ongoing learning opportunities at the AGR's highly-anticipated annual Members' Show & Sale.

Featuring a wide variety of original artworks, in media as diverse as painting, drawing, printmaking, photography, sculpture, functional ceramics and jewellery, by nearly 100 local artists, the Members' Show & Sale has something for every taste and budget.