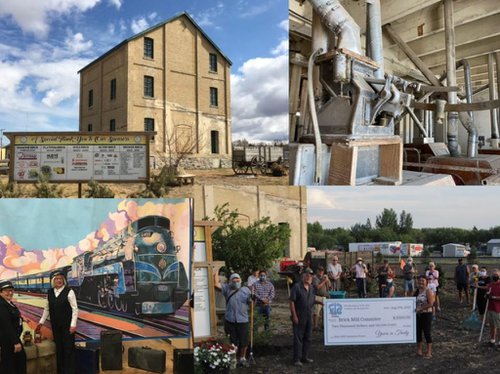 2021
Sep 25
2:00 PM — 5:00 PM
Yorkton Brick Flour Mill
120 Livingstone St
Yorkton SK
S3N 3A8
Treaty 4 Territory
Cost: Free
More Info
Special Event
Heritage
Heritage: Storytelling
Other
Heritage at the Mill
Learn about the history of Saskatchewan's only remaining brick flour mill by listening to our storytellers walk you through our storyboards, starting with the First Nations in this area and moving through the years as the community of Yorkton grew and residents brought their crops to the mill.
Matching Game - Can you match the types of grain to their names and some of the products in which they are used?
Tipi - listen to an elder tell you about the 15 - 16 poles used to set up an actual tipi. Did you know that each pole has a sacred teaching? If you're lucky, you may be able to take home your very own miniature tipi kit.
Because of COVID, at this time, there will be a contact sign-in sheet for all guests, and hand sanitizer will be provided on site. Participants will be asked to keep a safe distance, and groups will be kept to the designated COVID-safe size.
More Info
2021
Sep 25
2:00 PM — 5:00 PM
Yorkton Brick Flour Mill
120 Livingstone St
Yorkton SK
S3N 3A8
Cost: Free
Organizer
Accessibility
Wheelchair Accessible
Safe and Inclusive Space