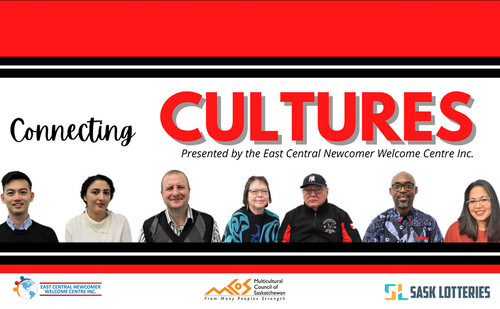 Special Event
Heritage
Multicultural
Connecting Cultures
The East Central Newcomer Welcome Centre Inc. has clients from all over the world who settle here in East Central Saskatchewan. We wanted to take this opportunity to celebrate, learn about and highlight the many cultures and diversity present in our area! With that, we would like to present to you a project called Connecting Cultures!

Connecting Cultures is a series of videos highlighting a few of the cultures present in our community. The presenters included in Connecting Cultures are from China, India, Ukraine, the Philippines, Nigeria and the First Nations culture. We hope you take some time to watch each presenters' video by visiting our website at the link below.

We hope you enjoy Connecting Cultures!
Organizer
East Central Newcomer Welcome Centre Inc.