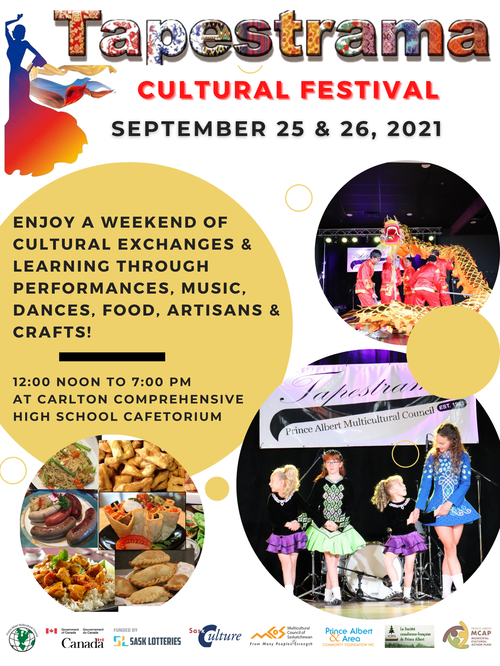 665 28 St E
Prince Albert SK
S6V 6E9
Cost: Free
More Info
Tapestrama Cultural Festival 2021
Enjoy a weekend of cultural exchanges and learning through performances, music, dances, Food, artisans and crafts!

Tapestrama Festival is Prince Albert's premier multicultural event organized by the Prince Albert Multicultural Council. The word "TAPESTRAMA" means a tapestry of various Cultures comprised of dances, music, food, customs and traditions intermingling together.

"Tapestrama" portrays the heritage and culture of People of Canada.

Everyone is welcome to attend and enjoy the festivities.
More Info
665 28 St E
Prince Albert SK
S6V 6E9
Cost: Free
Organizer
Prince Albert Multicultural Council (PAMC)