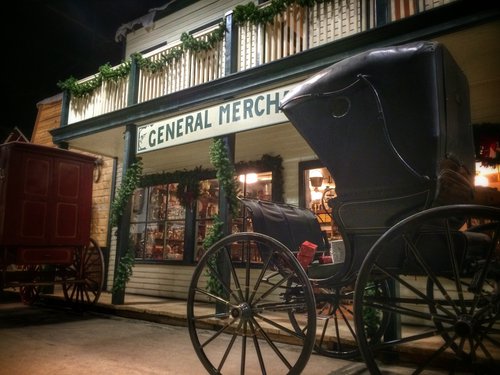 2021
Dec 18
1:00 AM — 2:30 AM
Western Development Museum - Moose Jaw
50 Diefenbaker Drive
Moose Jaw SK
S6J 1L9
Treaty 4 Territory
Cost: $9 - $15
Includes admission to gallery
Buy Ticket
Christmas is a time when a person's thoughts turn to family gatherings, decorated trees, turkey dinners, brightly wrapped gifts and holiday traditions. Like today, children of long ago grew more excited as the holiday season drew near – wondering what the hung stocking would hold, what new toy may be under the tree, what shape the newly cut tree would take, and what goodies the family would bake.

Through this Museum-led program, we provide an opportunity for visitors to learn about 1910 settler life and, in particular, about family traditions during the holiday season. Explore holiday traditions, see what types of gifts were given, and make an old-fashioned craft.

Recommended for ages five years and up; families welcome! Space is limited and pre-registration is required.

Masks are mandatory. Proof of full COVID-19 vaccination (14 days since second dose) or negative test (within 72 hours) with ID is required to attend.

Cost:
WDM Member (adult): $12, WDM Member (youth under 18): $9
Non-Member (adult): $15, Non-Member (youth under 18): $12

Tickets must be pre-purchased by December 15. In-person registrations will not be accepted.
Buy Ticket
2021
Dec 18
1:00 AM — 2:30 AM
Western Development Museum - Moose Jaw
50 Diefenbaker Drive
Moose Jaw SK
S6J 1L9
Cost: $9 - $15
Includes admission to gallery
Organizer
Western Development Museum - Moose Jaw
Karla Rasmussen
(306) 693 5989
krasmussen@wdm.ca
Accessibility
Wheelchair Accessible
Safe and Inclusive Space