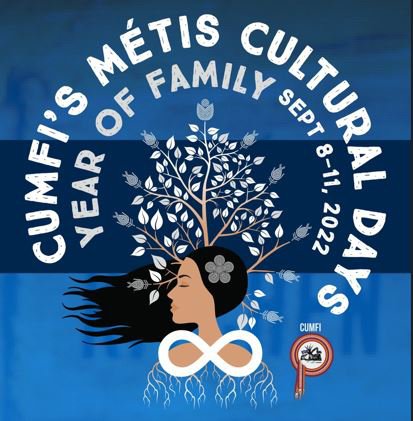 Western Development Museum
2610 Lorne Avenue
Saskatoon SK
S7M 2K5
Treaty 6 Territory
Map
Cost: Free
Celebration
Heritage: Languages
Indigenous: Métis
Multicultural: Intercultural
Métis Days 2022
Welcome to the 5th Annual Métis Cultural Days

This FREE event is excited to be back at the Saskatoon Western Development Museum, as we celebrate the 'Year of Family'.

Interactive Métis Village, Elder Stories, Métis Market, Children's Activities, Fiddler's, Singers, Square Dancers, Jiggers, Outdoor Kitchen Party Stage, Kayas Stage on Boomtown Street, Traditional Games, Interfaith Service & Gospel Jamboree, FREE Pancake Breakfast, Celebrity Neckbone Eating Contest, Art Auction and Charity Dinner (purchased ticket needed), Jigging Competition, and more!

Step inside and learn from our Métis Elders as they sit and tell stories of our history, both in Michif and English. Have the children engage in games and activities of the Métis. Enjoy a tasting of our traditional food, shop at our Métis Market, or enjoy our outdoor Kitchen Party Stage and Kayas Stage, on Boomtown Street, for performances that will bring you back to a time and place that is dear to all Métis.

FREE TO PUBLIC!
Western Development Museum
2610 Lorne Avenue
Saskatoon SK
S7M 2K5
Map
Cost: Free
Accessibility
Wheelchair Accessible
Safe and Inclusive Space