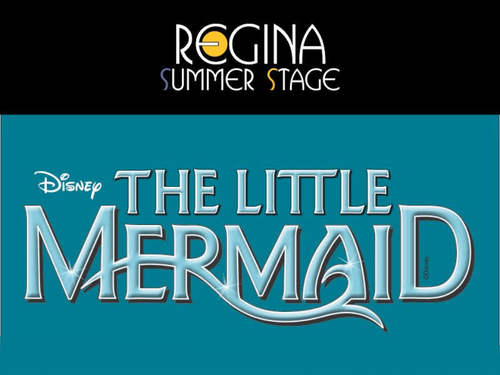 Regina Performing Arts Centre
1077 Angus Street
Regina SK
S4T 1Y4
Treaty 4 Territory
Map
Cost: $20-$30
Buy Ticket
Theatre
Arts: Theatre
Arts: Dance
Arts: Music
Regina Summer Stage Presents Disney's The Little Mermaid
Regina Summer Stage presents Disney's The Little Mermaid July 13 to 16 at 7:30 p.m. and July 17 at 2:00 p.m. at the Regina Performing Arts Centre (1077 Angus Street). tickets are $30 for adults, $27 for students, and $20 for children 12 years of age and under. Tickets may be purchased at the Regina Performing Arts Centre box office, by calling 306-779-2277, or online at
www.reginasummerstage.com
.
In Disney's version of Hans Christian Andersen's classic fairy tale, a young mermaid named Ariel is fascinated by life on land. When Ariel saves Prince Eric from drowning, she falls in love with him and longs to be a part of his human world. A wicked sea witch preys upon Ariel's desires and tricks her into forfeiting her voice in exchange for three days as a human being and the chance to win Prince Eric's heart. Complications ensue, and Ariel must choose between achieving her dreams and thwarting the sea witch's evil plans.
Director/choreographer Chip McDaniel and music director Bob Nicholls have recruited a talented mix of local performers comprised of youngsters aged 10 and up and adults. An engaging plot and colourful characters are at the core of this energetic production, which includes the musical numbers "The World Above," "She's in Love" and "I Want the Good Times Back."
Regina Summer Stage is a non-profit, community-based, musical theatre company dedicated to providing artistic opportunities for participants and quality entertainment for Regina audiences.
Buy Ticket
Regina Performing Arts Centre
1077 Angus Street
Regina SK
S4T 1Y4
Map
Cost: $20-$30
Organizer
Accessibility
Wheelchair Accessible
Safe and Inclusive Space