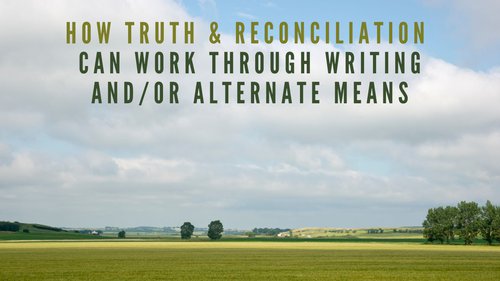 2022
Sep 29
12:00 PM — 1:00 PM
Cost: Free
Register
Artist/Author Talk
Indigenous
How Truth and Reconciliation can work through Writing and/or Alternate Means
Join Host, Sandi Boucher and Presenter, Christine Miskonoodinkwe-Smith talk on how writing can play a role with truth and trying to reconcile within what happened, personally to Christine and Indigenous people globally.
Christine Miskonoodinkwe-Smith is a Saulteaux woman from Pequis First Nation. She is an Author, Editor, Writer and Journalist. Author of "These are the Stories: Memories of a 60's Scoop Survivor"
Sandi Boucher is from Seine River First Nation in northern Ontario. She is an Author, Activist and Advocate for both Indigenous self-determination and Canadian reconciliation.
Register here:
https://us02web.zoom.us/j/83341805658?pwd=MXdwSGRFUE9yUlo4TWt2djFnV1h0QT09
Register
2022
Sep 29
12:00 PM — 1:00 PM
Cost: Free
Organizer