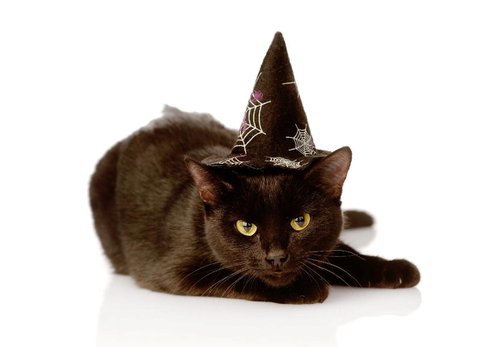 Western Development Museum - Moose Jaw
50 Diefenbaker Drive
Moose Jaw SK
S6J 1L9
Treaty 4 Territory
Cost: Free
Included with regular Museum admission
Special Event
Heritage: Museum / Knowledge Keepers
Mystery of the Missing Cats
The Western Development Museum - Moose Jaw invites you to take part in some spooky fun this October with a variety of Mysteries at the Museum activities!
The Mystery of the Missing Cats activity is a self-led escape room-style puzzle in the Museum galleries. Pick up your activity booklet in the lobby and follow the story of Alice and her missing black cats - can you help her find them?
Sometimes you have to figure out what the puzzle is before solving it for the next location or clue. There are 9 puzzles in total. Have a pencil ready to write down your answers. Feeling lost? There are hints at the end of the booklet. They are written upside down so you don't read them accidentally. Use them wisely.
Once the mystery has been solved, enter to win a Halloween basket prize.
In partnership with the Moose Jaw Humane Society, all visitors who bring a can of cat food will receive a special WDM goodie bag with a limited edition button featuring a black cat image from the Museum collection.
This activity is included with regular Museum admission.
For more information, please call 306-693-5989 or visit
https://wdm.ca/mysteries/
Western Development Museum - Moose Jaw
50 Diefenbaker Drive
Moose Jaw SK
S6J 1L9
Cost: Free
Included with regular Museum admission
Organizer
Accessibility
Wheelchair Accessible
Deaf / Hard of Hearing
Safe and Inclusive Space