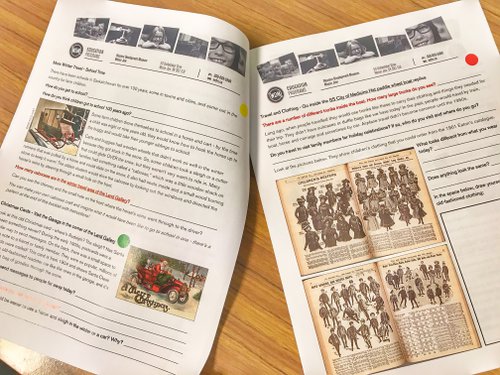 Western Development Museum - Moose Jaw
50 Diefenbaker Drive
Moose Jaw SK
S6J 1L9
Treaty 4 Territory
Cost: Free
Included with regular Museum admission
Other Events
Heritage: Museum / Knowledge Keepers
Christmas at the WDM Activity Booklet
Pick up a complimentary activity booklet to explore the Museum while learning more about winter and the holidays at different times in Saskatchewan's past, comparing the past to the present. The answers for questions in red can be found in the Museum. The other questions and activities can be done at home after your visit; you can complete as many or as few as you wish.
This activity runs through January 8 and is included with regular Museum admission. For more information, please phone Karla at 306-693-5989 or visit
https://wdm.ca/winter/
to learn more about all of our December events and programs.
Western Development Museum - Moose Jaw
50 Diefenbaker Drive
Moose Jaw SK
S6J 1L9
Cost: Free
Included with regular Museum admission
Organizer
Accessibility
Wheelchair Accessible
Deaf / Hard of Hearing
Safe and Inclusive Space