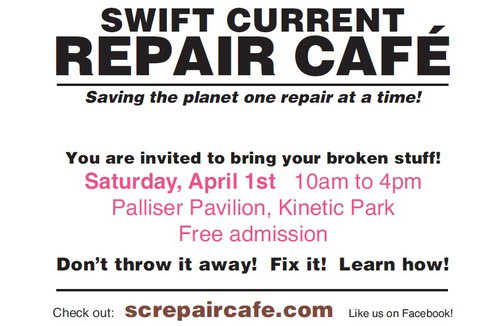 Special Event
Arts: Music
Multicultural: Competency Skills
Other
Swift Current Repair Café
Do you have broken stuff around your house? Don't throw it away. Bring it to our Repair Cafe and learn to repair it. We have experts to fix almost anything. And it's free!

Categories: Electronics, small appliances, clothing, furniture, jewellery, toys, stuffies, bicycles, computers, plants, books, sewing machines, musical instruments.

Volunteer repair experts will be available to repair items, free of charge. Learn from the experts while you watch and participate in the repair.
Organizer
Accessibility
Wheelchair Accessible
Safe and Inclusive Space