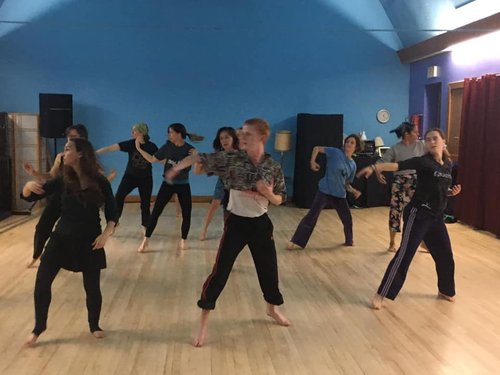 2023
Sep 25
2:30 PM — 4:30 PM
Free Flow Dance Centre
224 25th Street West
Saskatoon SK
S7L 0C4
Treaty 6 Territory
Cost: Free
Movement Connection with Free Flow Dance
The Movement Connection workshop is a special creative dance workshop created specifically for Culture Days! Taught by Free Flow Dance Company members, it is open to emerging and professional dancers as well as anyone who just loves to move. Everyone is welcome at the Free Flow Dance Centre.
Admission is free.
Visit our website for more information:
https://freeflowdance.com/
Free Flow Dance endeavours to advance dance as an art form that can be experienced, appreciated and enjoyed by everyone.
2023
Sep 25
2:30 PM — 4:30 PM
Free Flow Dance Centre
224 25th Street West
Saskatoon SK
S7L 0C4
Cost: Free
Organizer
Accessibility