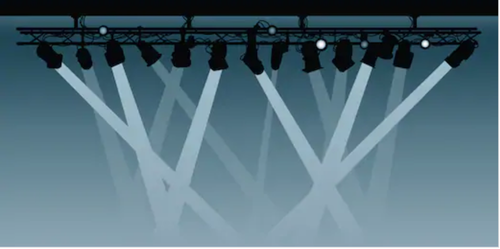 2020
Mar 20
2:00 PM — 4:00 PM
NEW TECHNOLOGIES WITH THEATRE LIGHTING
1831 COLLEGE AVE. REGINA, SK S4P 4V5
Cost: 15.00
Presentation
Arts: Theatre
New Technologies with Theatre Lighting
NEW TECHNOLOGIES WITH THEATRE LIGHTING
The session for the New Technologies with Theatre Lighting presented by Christie Lites Sales will help showcase how a lighting business can enhance the theatre industry with its commercial lens for lighting. The company is based in Regina, is a SATP member and is willing to help artists learn about better tools by providing tips on what to look for in lighting, what type of value are you getting for your dollar, how to read a tech rider for lighting and how to navigate it when technology does not exist in the province and practical hands on tools for lighting productions.
Don't miss this speaker series to help build a stronger, more informed theatre community in Saskatchewan with the industry for lighting and for digital technologies. This event will only be in Regina.
DATE: MARCH 20, 2020
REGINA LOCATION: CREATIVE SASKATCHEWAN LARGE 3RD FLOOR MEETING ROOM 1831 COLLEGE AVE. REGINA, SK S4P 4V5
ALL VISITORS ARE REQUIRED TO GET A PARKING PASS FROM THE COMMISSIONAIRE AND WILL BE DIRECTED TO THE ROOM LOCATION.
TIME: 2 PM – 4 PM
COST: $15
NO TICKETS AVAILABLE AT THE DOOR. YOU MUST REGISTER IN ADVANCE ONLY.
Register at:
https://sasktheatreprofessionals.ca/membership-purchase/personaltaxesforartistsmemberrate-2mepn-yce94-9alad
2020
Mar 20
2:00 PM — 4:00 PM
NEW TECHNOLOGIES WITH THEATRE LIGHTING
1831 COLLEGE AVE. REGINA, SK S4P 4V5
Cost: 15.00
Organizer