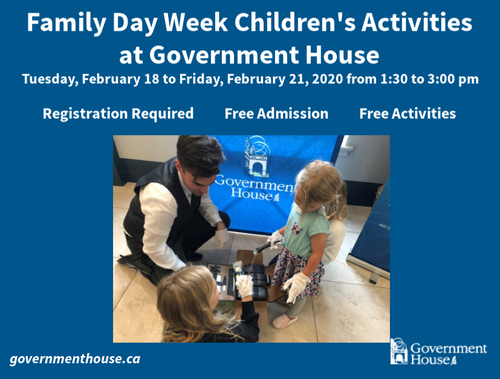 Family Day Week Children's Activities
For Family Day Week, Government House has organized a short program for each day (Tuesday to Friday) from 1:30 to 3:00 pm.
Kids aged four (4) to ten (10) are invited to these fun learning adventures! We will be running a different theme and activity each day. All of these programs are free.
A parent or guardian is required to be present with the child (children) and registration is required.
For more information and to register your child(ren) go to
https://governmenthousesk.ca/public-programs/family-day-week
Organizer
Accessibility
Wheelchair Accessible
Safe and Inclusive Space