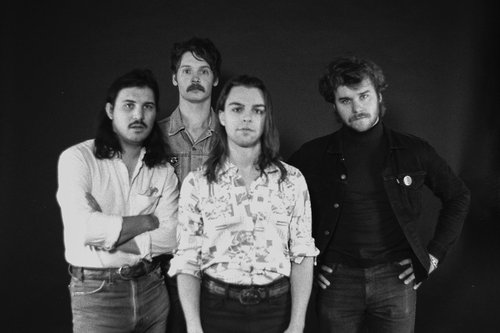 2020
Feb 22
7:30 AM — 11:00 AM
The Lyric Theatre
227 Central Ave N
Swift Current SK
Treaty 4 Territory
Cost: 25
General admission, rush seating, all ages, no refunds.
Buy Ticket
Blenders Presents Altameda
Blenders Music Series is pleased to present Edmonton's Altameda February 22nd at the Lyric Theatre in Swift Current, Saskatchewan.
Having respect for tradition, but the sophistication to shake it off, this four piece cuts across many genres of sound. Altameda repurposes country while being tinged with Americana and classic rock.
Full and resounding, cutting and dynamic, Altameda's sophomore record, Time Hasn't Changed You, is full of all that makes life a beautiful mess. Brought along by warm bass lines, bluesy rhythms and the sweet whir of the wurlitzer, vocalist Troy Snaterse's lyrics burn with nostalgia and present desire, made vivid by his talk-like cadences and emotional peaks. It will lift you out of your seat—then all at once send you spiraling down to the kitchen floor. It's love lost and gained and lost again. It will stay with you even after vinyl and needle have parted ways.
Tickets for the February 22nd show are $25 and are available at Pharmasave or
eventbrite.com
. Doors to the Lyric Theatre will open at 7:30pm and the music begins at 8:30pm. Blenders thanks Original Joe's for sponsoring this show.
Buy Ticket
2020
Feb 22
7:30 AM — 11:00 AM
The Lyric Theatre
227 Central Ave N
Swift Current SK
Cost: 25
General admission, rush seating, all ages, no refunds.
Organizer
Accessibility
Wheelchair Accessible
Deaf / Hard of Hearing
Sight Impairment
Safe and Inclusive Space