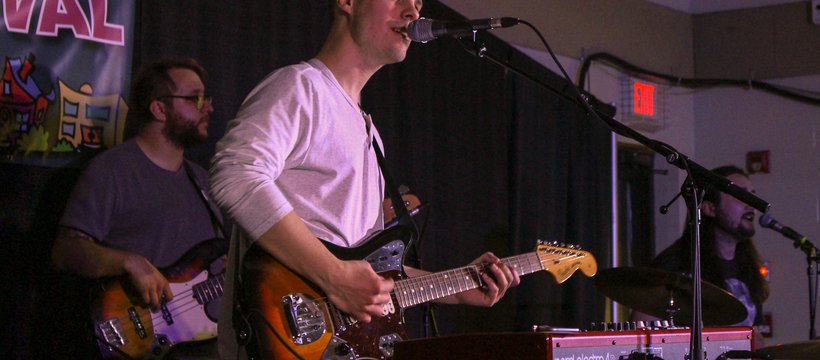 Cathedral Village Arts Festival Adapts Quickly to Engage Online
The transformation of Regina's multi-event in-person Cathedral Village Arts Festival into a "virtual festival" required "a rather quick decision". When the pandemic hit Saskatchewan in March, 2020, planning for the festival in May, which turns the city's Cathedral Neighbourhood into a fairground, was already well under way.
Festival chairman Jefferson Wourms admits he and his committee "did consider cancelling" the festival, "but, everything else was being cancelled and I truly just wanted to give folks something to look forward to". The decision to convert the festival into a digital experience was made on March 15. Many months' worth of planning "had to be drastically changed in less than six weeks".
he biggest challenge lay in deciding "which portions of the festival could be turned into a digital experience", Wourms says. The festival, which will celebrate its 30th anniversary in 2021, "is well known for its street fair", but it actually is a week-long party "with several free events daily, occurring throughout multiple venues concurrently, leading up to the Saturday Street Fair and final evening".
Music events were fairly easy to convert from live stage to digital streaming, available on Facebook and YouTube. More challenging was recreating the festival's website to host a virtual "street fair", which allowed regular vendors the opportunity to post their products for sale online. "Our parade also proceeded digitally" – people were invited to submit short videos, "which were then compiled into a video to kick off the festival."
All of this required cooperation from the dozens of vendors, musicians and others who normally are part
of the festival. There were some casualties, of course. Most notably the actual street fair, which usually draws crowds of 35,000 to 40,000 people in party mood to
13th Avenue on the festival's closing day, would not be held. Also lost was most of the programming for children, which traditionally occurs during a picnic in the park on the festival's first day. "We did attempt to include some child-friendly aspects, such as crafting videos and colouring/art contests, which were featured online," Wourms says.
Fortunately, in 2020, two of the festival's key fund-raising events, a rummage sale and the Taste of Cathedral food event, had already taken place. In 2021, the festival will struggle on without them, thanks to funding from SaskFestivals Grant Program, administered by SK Arts with funding from Sask Lotteries.
Despite the difficulties, Wourms says, the 2020 festival was a success. "We met our goal…which was to give folks something to safely participate in, and to provide entertainment and a positive experience during a very trying time." Among the successes was approximately 62,000 minutes of streaming time for the festival's musical events.
Wourms credits much of the success to the tightly-knit Cathedral community pulling together, displaying "how we can come together to produce something wonderful, while staying apart." He says his "amazing and dedicated team of committee members" are hoping to make this year's digital festival even better, building on lessons learned last year.