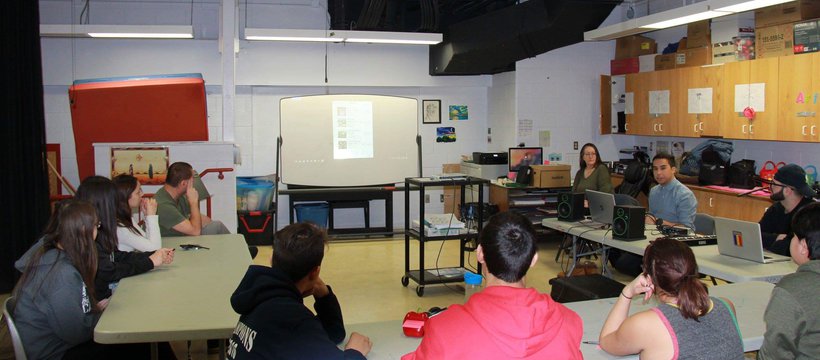 Creating a New Path Through Music
In this issue

Engage - Volume 8, Issue 2 Fall 2018
This past February, 11 high school students stood on a snowy hillside near their First Nation community. They were gathered to perform in a music video for a song they wrote, sang, and rapped – as a team.
Invited by the Treaty 4 Education Alliance – with funding support from SaskCulture's Aboriginal Arts and Culture Leadership fund (AACL) – two music producers and their travelling studio, worked with 22 high school students from two southern Saskatchewan First Nation communities – Kawacatoose First Nation and Ochapowace Nation - to write and record songs.
David Hodges is the director and co-founder of N'we Jinan, (James Bay Cree for "We live here"). Since 2014, the non-profit mobile studio has travelled to over 40 First Nation and Native American communities across North America.
"Creating the song is a way to take a negative and turn it into something positive … that you're moving and striving for something better." ~ David Hodges
Hodges says the project is about empowering youth to express themselves through music. His previous work with Cree youth in Quebec inspired him to focus on identity. "Whether it's your culture, your values or your beliefs, your hardships or your dreams, those kinds of things," he says.
"What does it mean to be from your community? What does it mean to be part of your culture and those traditional values that you have as a First Nations youth. Art is a great way to facilitate this conversation about what is important to you (as youth)."
Hodges adds the project involves building trust and trusting the process. The project arrives in the community and the students have four days to work together to write a song, with music and lyrics, record the song in studio, and shoot a music video. Hodges says, "The students don't realize that by the end of the four days, they've performed 20 – 25 tasks to create the end product."
For example, students from the Kawacatoose First Nation created the song, Many Paths. The relatable lyrics, and at times, heavy subject matter, helped to boost the video's YouTube views to over 30,000. "We never really know which song is really going to speak to the public. People really connected with the song." Hodges says the video's popularity went beyond his expectations.
Many students really connected with the project. One such youth was Ochapowace student, Leighton Delorme, an athlete who plays football, softball and hockey.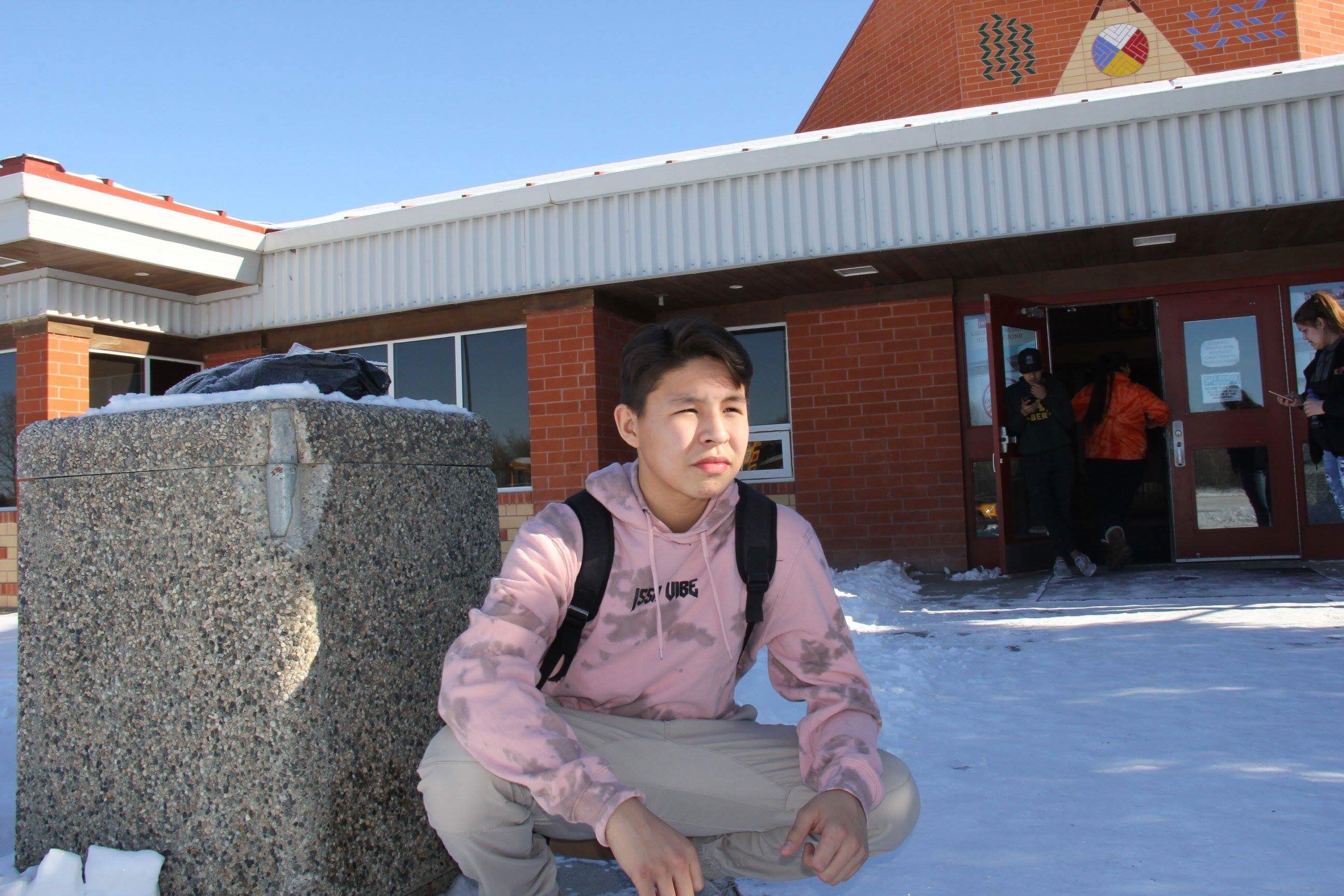 Encouraged by his teacher, Delorme says making the videos was an "awesome" experience. "I really enjoyed myself, trying out something new, instead of just playing sports." In turn, he felt like he also encouraged his classmates to try something new. He adds that his favourite part was recording the music video Thunderbird.
Hodges said the group discusses the struggles and challenges shared by the youth, as well as the future. "Creating the song is a way to take a negative and turn it into something positive … that you're moving and striving for something better."
The Many Paths and Thunderbird videos can be seen on N'we Jinan's YouTube channel.