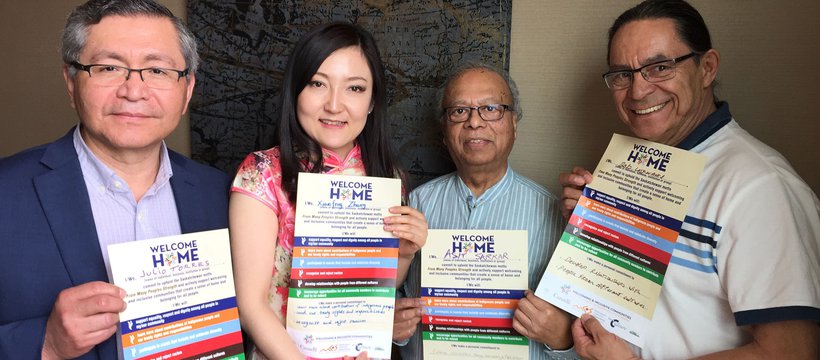 Successes of the #WelcomeHome150 -
In this issue

Engage - Volume 8, Issue 1 Spring 2018
The Multicultural Council of Saskatchewan (MCoS) invited Saskatchewan residents to pledge their commitment to a making communities more welcoming and inclusive for all, as part of its Canada 150 efforts.
The #WelcomeHome150 – Creating Welcoming and Inclusive Communities (WIC) project, delivered in 2017, aims to develop a deeper understanding of Canadian history and set into place the foundation for a positive future of shared experiences between this provinces' diverse peoples and cultures. MCoS was one of 19 Saskatchewan groups that received Canada 150 Funds from Canadian Heritage.
According to Jamal-e-Fatima Rafat, project coordinator, MCoS, the WIC project is designed to help build relationships among Saskatchewan people at a time when the population is becoming more and more diverse with our newcomer and Indigenous populations.
The project first came into fruition with the #WelcomeHome150 pledge. "The Welcome Home Pledge is a promise. It is a tool through which people, organizations and municipalities show commitment to making their respective communities more welcoming and inclusive for their members," explains Rafat. The pledge-taker first downloads the Welcome Home Pledge form from MCoS' website, then posts a video or photo of themselves with the pledge and shares it with the world on social media with the tagline #welcomehome150. This encourages friends and families to follow suit in taking the pledge themselves.
The WIC toolkit was developed last summer, in partnership of the Saskatchewan Urban Municipalities Association (SUMA) and continues to encourage Saskatchewan communities and organizations to focus on becoming welcoming and inclusive places for all. MCoS also held a series of workshops as part of the WIC project.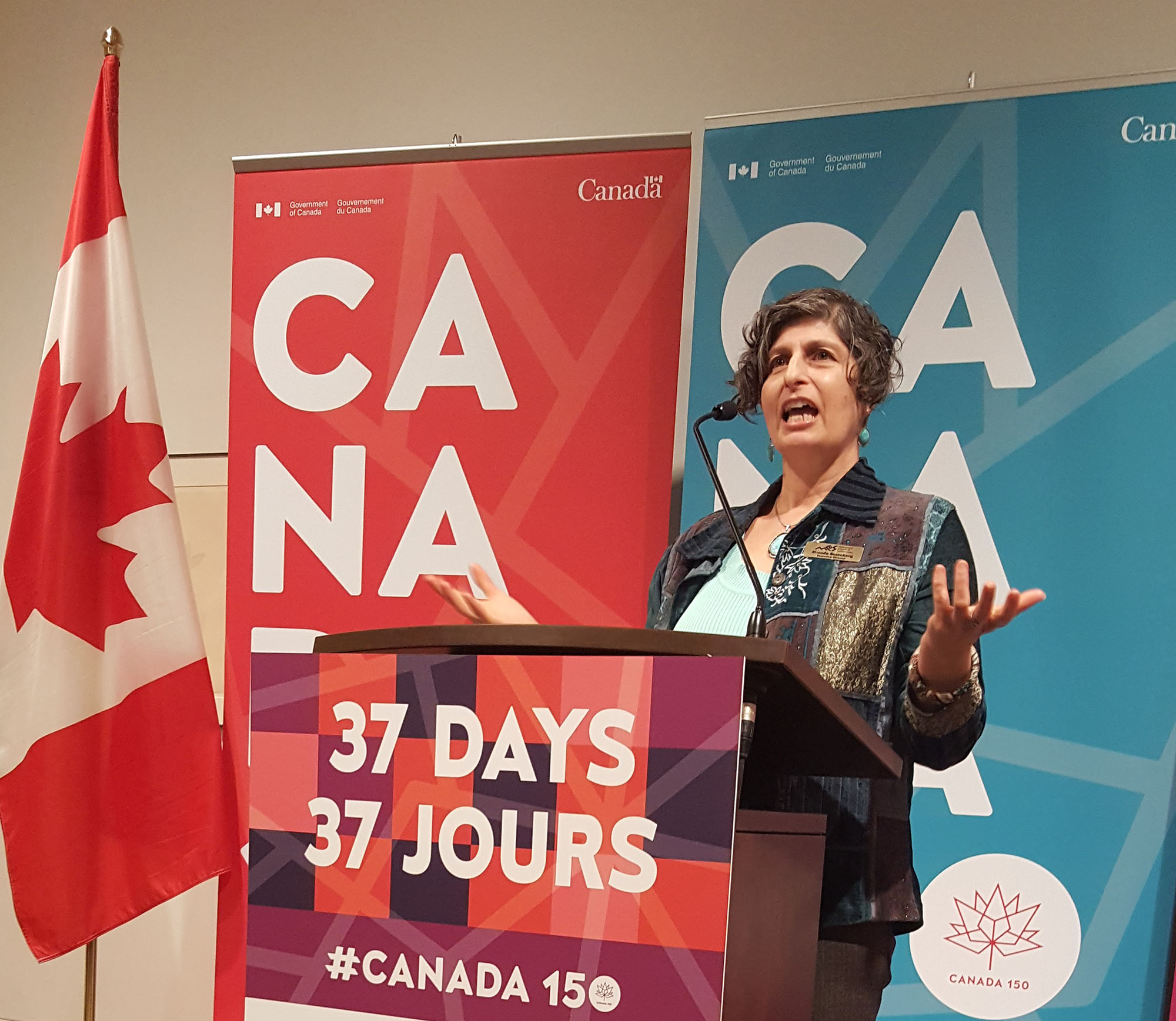 Rafat says the most significant aspect of this project was to get Saskatchewan municipalities on board with the commitment. "That also posed as a challenge. In order to involve municipalities, they needed to know the project existed and how effective of the WIC toolkit would be," she adds. "Instead of going to cities and towns individually, we initiated contact with SUMA." She notes that MCoS continues to build relationships with individual municipalities but the toolkit's endorsement by SUMA was a giant leap forward for the project.
Now that Canada 150 has officially wrapped-up, Rafat says that WIC project will continue providing resources for future generations to use in creating welcoming and inclusive communities across this province. She adds that MCoS plans to continue building on the partnership with SUMA to further reach communities and organizations as they work closely with Museums Association of Saskatchewan, Heritage Saskatchewan, and other sports and cultural districts and settlement agencies across Saskatchewan to implement the WIC Toolkit.
The Multicultural Council of Saskatchewan receives funding through the Saskatchewan Lotteries Trust Fund for Sport, Culture and Recreation.