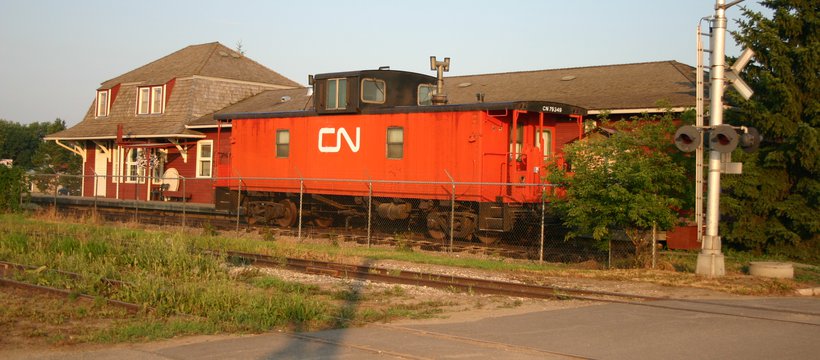 The Station Arts Centre brings a community together
In this issue

Engage Volume 4, Issue 3, Summer 2014
As the demographics of small town Saskatchewan change in the new millennium, local cultural centres are seeking new ways to engage with their communities. The station Arts Centre in Rosthern is one such centre that is setting a great example.
Over the past few years, the town of Rosthern, which has grown to a population of about 1,500 residents, has experienced many new people moving to the area. According to Nicole Thiessen, co-executive director, station Arts Centre, many of the recent arrivals are choosing the community due to its cultural offerings. "It's been really exciting to see new Canadians, and Canadians from all across the country, come to our community in small town Saskatchewan," says Thiessen. "People have said they chose Rosthern because the station Arts Centre really drew their attention. They were excited the town had a cultural centre ... and of this quality."
Thiessen adds that the Centre has seen a lot of new Canadians take advantage of their diverse programming, such as taking part in Culture Days activities. "It is very exciting to witness people from all walks of life displaying and sharing their talents and ideas with the wider community," she says.
The station Arts Centre, like the entire community of Rosthern, has seen some significant changes over the years: the theatre experienced a large renovation and is now a state-of-the-art facility that performers hold in high regard; and the expansion of the Tea Room has now allowed receptions and art exhibitions to be held on the premises.
Next year, the Centre, which has received a SaskCulture Capacity Building Grant, will be celebrating its 25th anniversary, and plans are currently in the works to mark this milestone. Thiessen's mother, Kathy, played an integral part in establishing the Centre a quarter of a century ago.
According to Thiessen, her mother strongly believed rural Saskatchewan residents should have the chance to experience arts and cultural activities similar in quality as one would find in a larger community. "Her vision was also to put Rosthern on the map as a cultural centre. She also wanted to make the town better for generations to come. The Centre is really important in developing attitudes and art appreciation in a small town."
As Rosthern continues to grows, Thiessen says she wants the Centre to continue serving its community, which includes a growing diversity of residents, well into the future by creating a new generation of art and culture appreciators. "Hopefully, as Rosthern and area grows, [the Centre] will continue being a hub that brings the community together," says Thiessen.
"My mother is a huge believer in bringing quality arts and cultural experiences to rural Saskatchewan," she adds. "That was always her goal – thinking big like that."