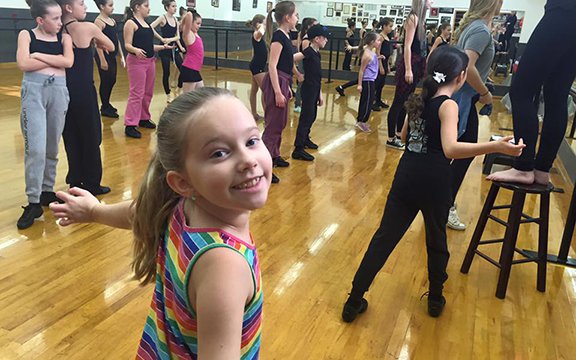 Youth Paying it Forward Through Fundraising
In this issue

Engage- Volume 6, Issue 2, Spring 2016
It turns out that Saskatchewan has "creative kids" who are also very generous kids. Over the past few years, several young people in our province have stepped up to "pay it forward" to other youth with their efforts to raise money in support of SaskCulture's Creative Kids program.
One of them is 13-year-old Parker Dale of Saskatoon, who became a "self-proclaimed youth ambassador" for Creative Kids after attending a Creative Kids fundraising event in 2013.
"There was this really nice guitar [in a raffle draw] and I said to my mom 'I want to win that guitar and take guitar lessons'", recalls Parker. "I didn't end up winning it but a really nice man there actually gifted it to me that night so ever since then I've really wanted to give back to Creative Kids."
And give back, he has. Since that fateful night, Parker's been the driving force behind "Creative Idol", a talent show featuring local youth performing for the audience in the Dale's backyard. The event has phenomenal support from family, friends, neighbours and people from the community. Over the last two years, Parker's efforts have raised nearly $6,000 for Creative Kids through admissions, raffles and auctions of donated items from local businesses and acquaintances, as well as from sales of cookies and popcorn at the talent show.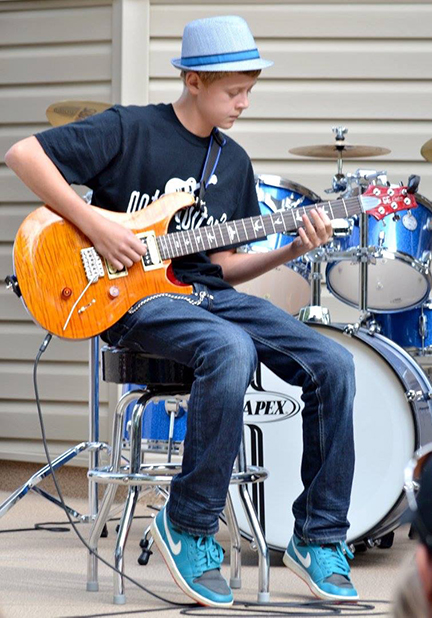 "Music just makes me happy, it helps with everything," he says. "I'm into piano, guitar, voice and clarinet through the school band – music has completely changed my life and I'm happy to help others have the same experience."
In Moose Jaw, students at Dance Images by BJ came up with a dance-a-thon in 2013 as an idea to raise money for Creative Kids. Last year they raised a whopping $14,000 and over the three years that the dance-a-thon has been taking place, a total of $36,000 has been raised.
Every aspect of the "Kids Helping Kids" dance-a-thon is planned and carried out by students at the dance studio. The more senior students are in charge of mentoring the younger ones on choreography, collecting pledges, lining up sponsors, and executing the fundraiser.
Jessica Froehlich, who originally came up with the "Kids Helping Kids" idea, says that her inspiration came from the personal enrichment she's enjoyed because of her involvement in dance. "I'm definitely thankful for it…it has been such a big part of my life and it's given so much to me. It's a great way for us to be involved and give back to something, especially something that we have so much passion for and that we love so much."