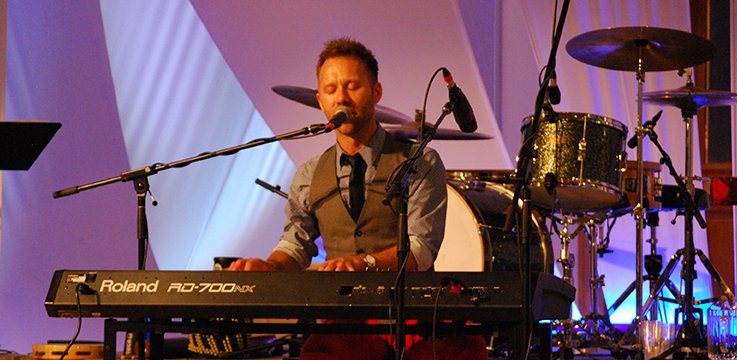 Jeffery Straker
In this issue

Engage- Volume 6, Issue 2, Spring 2016
Performing at sold-out concerts and sharing his gift of music to international audiences is not something that happened overnight for Jeffery Straker. The journey to becoming a professional musician was the product of a lot of practice, appreciating the smallest of experiences, and one defining moment.
"None of it feels like work," says Straker, on working 18-hour days. "This career made me realize that you can actually spend your time doing what you love and that it can be your life."
Growing up in a home that served as a congregation place for local musicians to gather to play Old-Time music, he would watch in awe as his mother played piano only by memory and ear. Straker also noted the significant impact of the local teacher in his small town, "she was an incredible enabler and without her, it all would have been impossible."
However, even with the musical influences in his life, it was a visit to a seniors' home that ultimately set Straker on his path to be a professional singer-songwriter-pianist. "I visited a Great Aunt of mine who had Alzheimers and it hit me that day that I might get it too," he says. "I thought to myself, 'if that's the case, then why wouldn't I give myself a chance?' So, I quit my job the next day."
Straker gave himself a year to pursue a musical career, and in that time found enough encouragement to continue following his dream. His success as a musician is the culmination of moments and milestones, big and small, throughout his life. Reminiscing back to his childhood, it was the support throughout his years as a student that motivated him to continue his studies in music.
"When you receive recognition from adjudicators at the local music festival, or you receive recognition at local talent shows, it's great encouragement. Then, the encouragement comes from getting invited back to an event. You might think it's seemingly small, but it's incredibly important because it means that you've done something as a performer that has resonated with people. The more I did it, the more momentum I had," he says. "I continued performing and then one day, I got a call from CBC to record my first concert, and it was extremely meaningful to know that there were people out there that thought my music was worth listening to."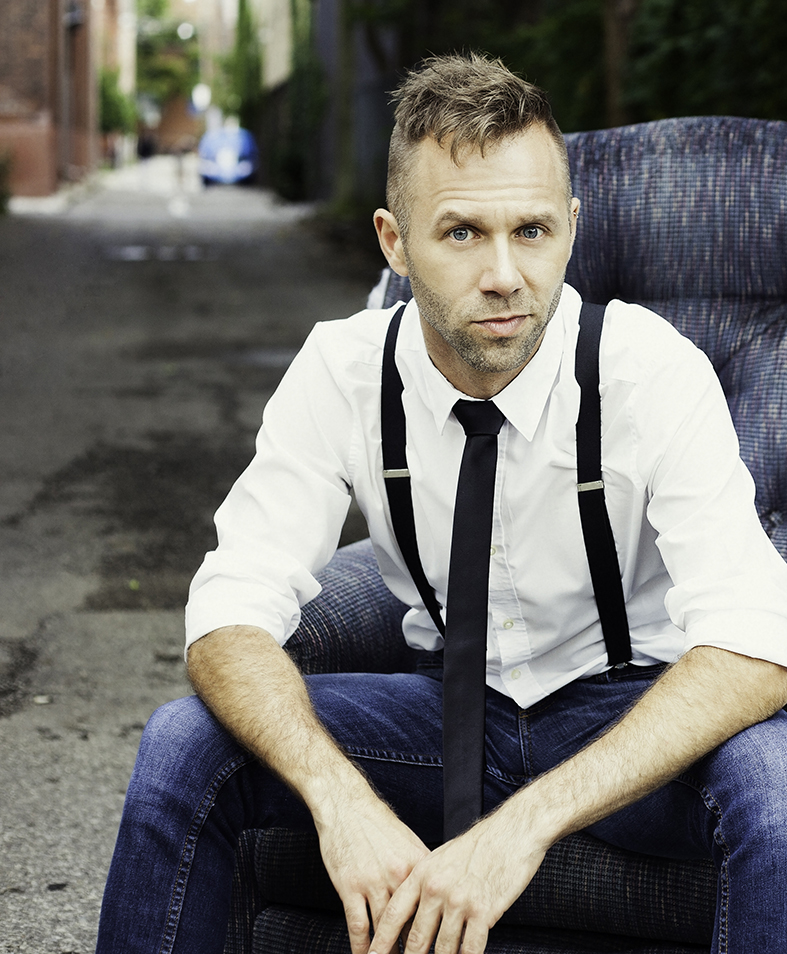 "Perform as much as you can, and before you ever invest in any amount of money in recording or promotions, do it live as much as you can."
For aspiring musicians, Straker emphasizes the value of getting feedback and navigating through the music industry. "Perform as much as you can," he says, "and before you ever invest in any amount of money in recordings or promotions, do it live as much as you can."
He also notes that, "If you ever run into someone who says they can show you show you how the music industry works – run! Things are always changing and you never know what will come next."
Along with touring internationally, Straker performs over 100 shows per year across Canada. His songwriting has received numerous accolades including placing twice in the Top 10 in the prestigious Mountain Stage Newsong Contest, placing as a national Top 10 finalist in the Canadian Radiostar Songwriting Competition, and a Top 20 finalist in the global Unisong Competition. Most recently, Straker won the prestigious Vina del Mar (Chile) song competition in February 2014, where he represented Canada.
Listen to the SaskScapes podcast where Kevin Power speaks with the parents of two performers from Rosie and the Riveters, and the parents of Jeffery Straker. Learn about the key role parents and families can play in fostering music and creativity. Find the podcast, It's all about Family, at www.iheartculture.ca.