All News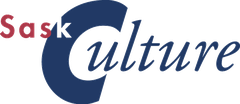 In the wake of the COVID-19 virus, SaskCulture continues to monitor its impact in the province and urges all cultural organizations and program delivery folks to take proactive steps to prevent the spread of this virus in public spaces within their care and responsibility.
First, we urge you to follow the recommendations of the Public Health Agency of Canada and the Government of Saskatchewan and be fully prepared for how COVID-19 can impact your events, programs, services and facilities. We ask that all those working with the public check the websites listed below regularly (as information is updated frequently) and follow the recommendations provided.
At this point, you and your organization/group should:
Limit Attendance: As of March 15, the Chief Medical health Officer orders that no public gathering of over 250 people in any one room take place.
Limit Travel: As of March 15, all international travel has been prohibited. While out-of-province travel can still be considered, travellers should monitor themselves for flu-like symptoms and self-isolate if needed.
Hold events/programs with appropriate precautions: As of March 15, if organizations and individuals have measures for monitoring crowd size, implement enhanced cleaning schedules and support safe social distancing, all scheduled programs and events can proceed as planned. For events scheduled at a later date, monitor the public health precautions carefully, and be prepared to make adjustments.
Cancel programs/events, if necessary: As of March 15, larger events or those that impact the vulnerable sectors are advised to cancel or postpone. Schools in Saskatchewan will be closed by March 19. If your event or activity is funded by Sask Lotteries, and you are worried about how cancelling or postponing your event/program will impact your funding, please contact SaskCulture or Creative Kids staff directly. We understand that groups may have already incurred costs associated with cancelled or postponed programs or events, so please keep us informed of any changes. All recipient inquiries will be handled on a case-by-case basis.
At SaskCulture, staff have already implemented measures to:
Continue operations: SaskCulture and Creative Kids will continue to accept grant applications through the SaskCulture Online Portal and the Creative Kids Online Portal. We will continue to provide grants, adjudicate grants and administer existing grants, as well as operate key administrative functions, such as making scheduled payments. In the event of an office closure, staff phones/emails, as well as SaskCulture's main phone line/email, will be monitored during regular office hours. Visit the website, or check out below, for a list of staff phone numbers and email addresses.
Limit Germs Spreading in Office Space: Ensuring the office space and environment are following an anti-germ spreading protocol.
Limit Outside Meetings: The majority of outside meetings and travel has been cancelled until further notice. In certain situations, SaskCulture will use alternate measures such as online meetings and webinars where needed.
Prepare for work at home options: Appropriate online and phone access alternatives have been put in place to carry on key SaskCulture operations off site.
And most importantly, SaskCulture reminds everyone to take precautions. Remember, to:
Practice social distancing and limit personal contact.
Wash your hands frequently with soap and water.
Cough into your arm to avoid spreading germs.
Avoid touching your face.
Maintain safe food practices.
Stay home and self-isolate if you have any symptoms (fever, cough and shortness of breath). Call the HealthLine at 811, or your family doctor for advice.
According to the Government of Saskatchewan media release, testing capacity for COVID-19, including the introduction of COVID-19 assessment sites, will expand over the next week.
SaskCulture will continue to monitor the situation and provide updates as necessary. If you have any questions, visit our saskculture.ca or please feel free to call us directly. Remember, it is up to all of us to do our part to eliminate this virus and keep our communities safe. We urge members and funding recipients to follow the recommendations from the resources provided below:
Other Resources
Public Health Agency of Canada
Government of Canada – Risk Informed Decision Making
| | | |
| --- | --- | --- |
| SaskCulture Main | 306-780-9284 / Toll Free: 1-866-476-6830 | info@saskculture.ca |
| Rose Gilks, CEO | 306-780-9282 | rgilks@saskculture.ca |
| Dean Kush, Associate CEO | 306-780-9436 | dkush@saskculture.ca |
| Outreach | | |
| Damon Badger Heit, Outreach Consultant MCDF, AACL, Districts | 306-780-9251 | dbheit@saskculture.ca |
| Shawn Bauche, Coordinator, Creative Kids | 306-780-9469 | sbauche@saskculture.ca |
| Catherine Folstad (MGP, CDFA) | 306-780-9431 | cfolstad@saskculture.ca |
| Dennis Garreck (CCEP, AGF, Lifecycles) | 306-780-9265 | dgarreck@saskculture.ca |
| Paul Gingras (MIF, AGF) | 306-780-9813 | pginras@saskculture.ca |
| Lorelie DeRoose, Grants Administrator | 306-780-9812 | lderoose@saskculture.ca |
| Ken Nzeyimana, Grants Administrator | 306-780-9398 | kneyimana@saskculture.ca |
| Administration | | |
| Gloria Walsh, Administration Manager | 306-780-9452 | gwalsh@saskculture.ca |
| Nichole Williams, Executive Assistant | 306-780-9259 | nwilliams@saskculture.ca |
| Alejandra Coronel, Financial Assistant | 306-780-9283 | acoronel@saskculture.ca |
| Communications | | |
| Diane Ell, Communications Manager | 306-780-9453 | dell@saskculture.ca |
| Shelley Fayant, Communications Consultant | 306-780-9289 | sfayant@saskculture.ca |
| Busayo Osobade, Communications Coordinator | 306-780-9434 | bosobade@saskculture.ca |
| Scott Stelmaschuk, Communications Assistant | 306-780-9284 | sstelmaschuk@saskculture.ca |