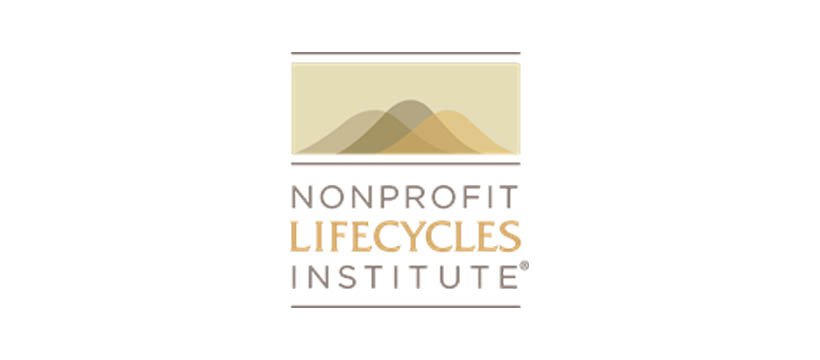 SaskCulture's Capacity Building Labs Registration Open
Our Lifecycles Capacity Lab is a blend of virtual class learning and practical application through an assessment and capacity-building process. We define capacity as the health of your organization in five areas: programming/markets, governance, financial resources (business model), human capital (management/staffing), and administrative systems and processes. Now more than ever during these trying and uncertain times, each organization must strengthen its capacity to deliver on its mission while ensuring its sustainability and relevance.
How it works: Each of up to 20 enrolled organizations will nominate a leadership team of three to five participants: minimum of senior staff (Executive Directors/General Managers) and two board members to join the program. Over the course of six months beginning in late August 2020, the cohort of leadership teams will participate in a series of intensive learning sessions led by our faculty of highly experienced capacity-building specialists to define and implement a capacity-building plan for their organization.
What you get: Through the process, you will:
Gain a deep understanding of capacity-building through a lifecycle lens

Understand the stages of your organization's lifecycle

Assess your organizational capacity and sustainability

Get clarity on the capacity-building activities that offer the greatest impact for your organization

Develop a focused organizational capacity improvement plan

Learn and grow with a diverse cohort of organizational leadership colleagues.
This program is created in partnership with the Nonprofit Lifecycles Institute, founded by Dr. Susan Kenny Stevens, an internationally recognized consultant, author and lecturer on management, financial, and organizational issues pertaining to philanthropy and the not-for-profit sector. Dawn Martin and Steve Schack will co-Lead the program.
Program Summary
Who will Attend
Cultural organizations (SaskCulture Members and Non-members)
Leadership Teams: up to five members, ED plus Board members
Maximum of 20 organizations (60+ participants)
A Series of 6 Virtual Modules (Video-conferences)
Introduction to Lifecycles, The "Selfie" Assessment, and Capacity Improvement Planning
4 workshops focused on specific areas of capacity: Programs & Markets, Financial – Business Model, Human Capital, and Governance
Capstone/ Wrap-up Session
Participant Engagement and Support
Each organization will be assigned a faculty member to serve as their "learning coach", available to facilitate tele- or video-meetings between the sessions and answer questions
We will share contact information amongst participants to encourage a peer networking
"Lunch and Share" Zooms hosted by SaskCulture (opportunity for participants to come together and talk about Lifecycles, network, ask questions, share successes, etc.)
Web-based platform to share information amongst the Lab participants
Schedule
August 2020 to January 2021
Fee
| | |
| --- | --- |
| SaskCulture Members: | |
| Budget Under $500,000 | $200/organization (covers Leadership Teams) |
| Budget Over $500,000 | $300/organization (covers Leadership Teams) |
| Non-Members | |
| | $400/organization (covers Leadership Teams) |
Program Schedule
Module #1: (Two-Part) Virtual Kick Off, Presenters: Steve Schack and Dawn Martin, Dates: Saturday, August 29th, 10am-12:00pm & Thursday, September 3rd, 6pm-730pm
Introduction to Lifecycles
"Selfie" Assessment
Capacity Improvement Planning
Module #2: Programs and Markets: Relevance, Responsiveness, and Rejuvenation, Presenter: Stephanie Small, Date: Wednesday, September 23rd, 6pm-8pm
Defining the need you seek to address
How to stay relevant and responsive in the new (or temporarily) "normal" of COVID times
Program evaluation with a lifecycle lens
Module #3: Financial Sustainability, Presenter: Bruce Anderson, Webinar Date: Wednesday, October 21st, 6pm-8pm
Overview of Financial Sustainability for Nonprofits
Business Models
Review of What Financial Stability looks like in each of the Lifecycle Stages

Diagnstic Characteristics, Performance Outcomes, Challenges

Q & A
Homework &/or Readings
Resources
Module #4: Human Capital, Presenter: Leah Knibbs, Webinar Date: Wednesday, November 18th, 6pm-8pm
Overview of Management/HR Functions in a nonprofit
Review of What Management look like in each of the Lifecycle Stages

Diagnstic Characteristics, Performance Outcomes, Challenges

Q & A
Homework &/or Readings
Resources
Module #5: Governance, Presenter: Dawn Martin, Date: Wednesday, December 16th, 6pm-8pm
Overview Nonprofit Governance
Review of What Governance looks like in each of the Lifecycle Stages

Diagnstic Characteristics, Performance Outcomes, Challenges

Q & A
Homework &/or Readings
Resources
Module #6: Capstone Session, Presenters: Dawn Martin and Steve Schack, Date: Wednesday, January 13th, 6pm-8pm
Sharing of Capacity Building Progress and Learnings Participating Organization
Internalizing Capacity
Reflections, Commitments, and Celebration
Dennis Garreck or by phone 306-780-9265
-or-
Lorelie DeRoose or by phone 306-780-9812