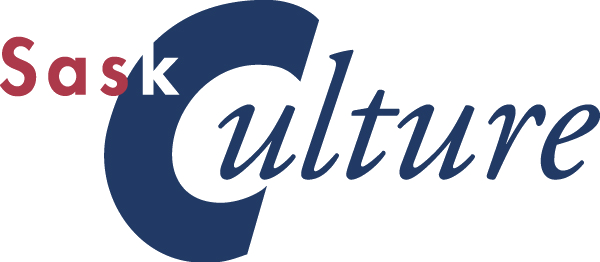 Recognizing and Celebrating Pride Month
June is Pride Month - a month to celebrate and recognize the contributions of the Two-Spirit, Lesbian, Gay, Bisexual, Transgender, Queer, Intersex and Asexual (2SLGBTQIA+) community. Beyond celebration, it is also a month that highlights the challenges and changes needed to increase understanding, respect and inclusion for the 2SLGBTQIA+ community going forward. Over 51 years has passed since the Stonewall Riots, which took place on June 28, 1969 in New York, sparked outrage and united the community to come together every June to highlight 2SLGBTQIA+ civil rights movements nationwide.
SaskCulture is proud to stand with Saskatchewan's 2SLGBTQIA+ community as they celebrate their achievements, commemorate their past, and work toward building a more equitable and inclusive future. SaskCulture is committed to the genuine inclusion of all people in its vision of building a culturally vibrant province. We continue to foster an environment of improvement and education, supporting both community cultural activities and learning opportunities for our own staff to learn about 2SLGBTQIA+ issues in Saskatchewan. We know there is a need for more opportunities for learning and we will strive to educate ourselves on a continuous basis.
Over the past many years, Sask Lotteries has been proud to provide financial assistance for community driven activities to help bring people together and to create a better understanding of our fellow residents. These include:
Supporting programs such as Queer City Cinema, OUT on the Land, hosted by OUTSaskatoon, which offered culture camps for Two Spirit and Transgender urban and northern youth, and Culture Days Drag Workshop hosted by Moose Jaw Pride, as well as partnering on programming undertaken by these organizations.
Providing Organizational Diversity Planning support to the majority of our eligible provincial cultural organizations supported through the Sask Lotteries delivery system.
Ensuring our staff team continues to learn about the impact of inherent prejudices and systemic biases while increasing understanding of the change needed through learning opportunities that included sessions from the Canadian Center for Gender and Sexual Diversity, and a presentation to all staff by Moose Jaw Pride.
Continued promotion of 2SLGBTQIA+ awareness opportunities and support of Pride Month.
While June provides a time to celebrate the achievements that have been made, it is also a time to reflect on challenges that remain. COVID-19 is impacting Pride celebrations worldwide; however, we encourage you to support your local 2SLGBTQIA+ community and join SaskCulture in acknowledging and celebrating Pride in Saskatchewan.