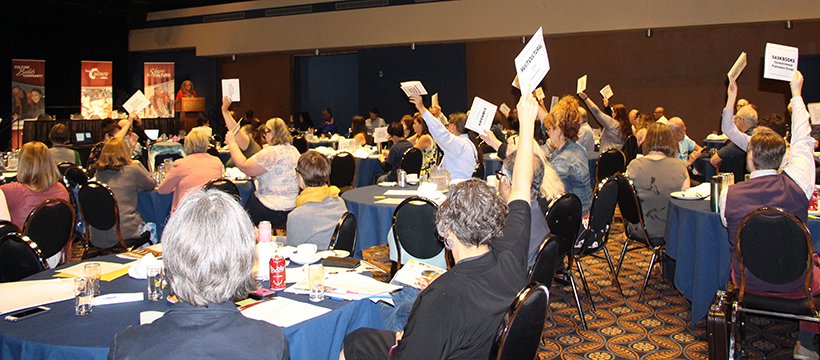 2021 Annual General Meeting
SaskCulture's 2021 Annual General Meeting (AGM) was held on Friday, June 18, 2021, at 3:00 p.m. via Zoom virtual webinar platform. All members were welcome to attend and participate in the Annual General Meeting. However, only voting members were eligible to vote.
SaskCulture's 2020-2021 Annual Report, A Year in Review, will be available online before the AGM here.
SaskCulture's 2022 AGM is tentatively scheduled for Friday, June 17, 2022. More details and date confirmation will occur nearer to the AGM's tentative date.