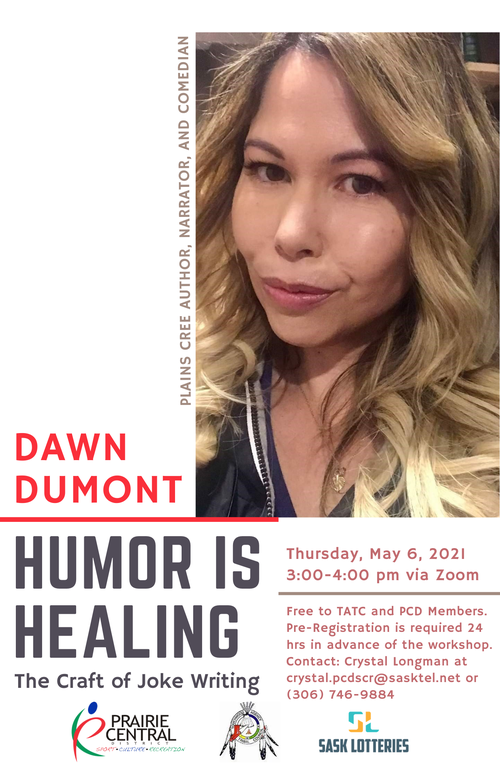 2021
May 06
3:00 PM — 4:00 PM
Cost: Free
Register
Humor is Healing - The Craft of Joke-Writing
Prairie Central District and Touchwood Agency Tribal Council have partnered to host activities during Mental Health Week. One activity is a writing workshop with Dawn Dumont.

Humor is tragedy plus time. Let's shorten that distance with tips about the craft of joke-writing.

Dawn Dumont is the award-winning author of Nobody Cries at Bingo, Rose's Run, and Glass Beads. Her fourth book, The Tour, will be released by Freehand Books in Fall 2021.
Register
2021
May 06
3:00 PM — 4:00 PM
Cost: Free
Organizer