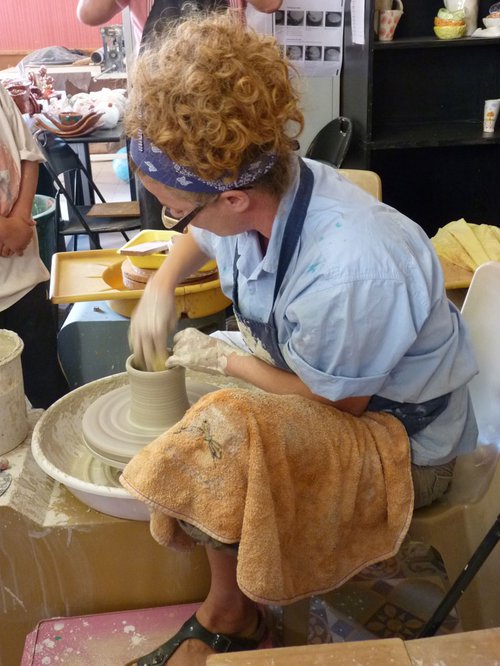 Art Gallery of Swift Current
411 Herbert Street E
Swift Current SK
S9H 1M5
Treaty 4 Territory
Cost: 330
Register
Workshop
Arts
Arts: Multidisciplinary
Other
The Wheel Thing: Advanced Throwing Techniques with Bonnie Gilmour
In this intensive 4 day workshop, students will learn advanced wheel throwing techniques from established Saskatchewan ceramicist Bonnie Gilmour. Bonnie creates expressive, wheel thrown forms ranging in scale from monumental - architecturally inspired public art to primitive - historically informed pieces for the personal collector, and one-of-a-kind commissions.

Her work has been exhibited nationally and her pieces are in private collections worldwide. When not attending international ceramic residencies, she hosts destination workshops that caters to corporate executives, school children and everyone in between.

Bonnie's passion is clay, and her artistry is engaged at its most elevated occasion when she shares the techniques and unlimited potential of its "essence" - mud.

Don't miss this opportunity to focus and advance your throwing skills with this dedicated artist and educator!
Register
Art Gallery of Swift Current
411 Herbert Street E
Swift Current SK
S9H 1M5
Cost: 330
Organizer