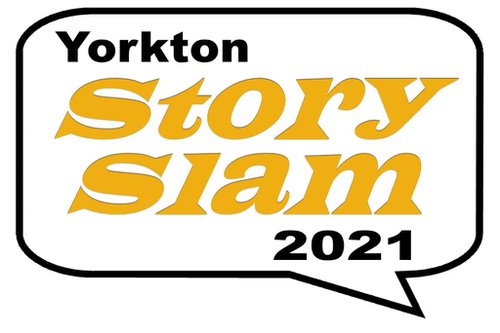 2021
Oct 20
7:00 PM — 9:59 PM
Yorkton Public Library
93 Broadway St W
Yorkton SK
Treaty 4 Territory
Cost: Free
More Info
Special Event
Arts
Arts: Literary
Yorkton Story Slam 2021
Yorkton's 6th annual Story Slam is a storytelling competition presented by the Yorkton Arts Council in partnership with the Parkland Writers Alliance and the Yorkton Public Library.
A maximum of 10 writers will tell their stories. Entries are accepted on a first come first serve basis. Entry Deadline: Monday October 18, 2021

All stories must be original and unpublished.

Authors will each have five minutes to tell their stories. After 5 minutes a one point penalty will be issued. After 7 minutes the gong will sound and the author will be asked to leave the podium.
There is no age limit or theme. Keep in mind that this is a family friendly event.
Stories will be judged by a panel of 5 local judges. Marks are issued out of 10 for each story. The marks will be totaled for the final score.

The winner will be awarded a $100 prize, have their story featured in the Yorkton This Week newspaper, on the Yorkton Arts Council website and more!
More Info
2021
Oct 20
7:00 PM — 9:59 PM
Yorkton Public Library
93 Broadway St W
Yorkton SK
Cost: Free
Organizer