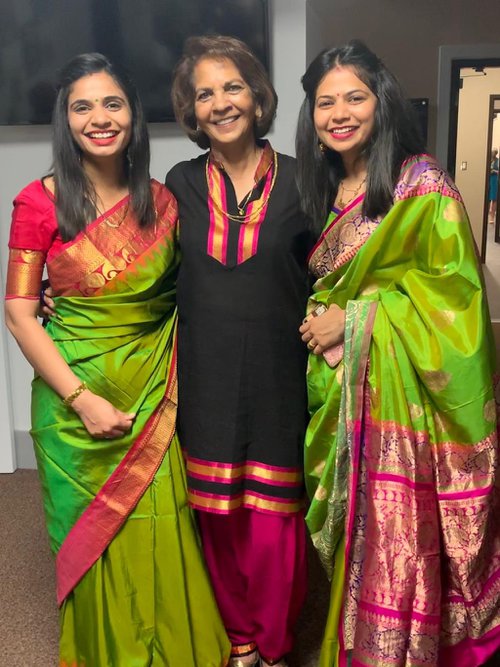 2021
Oct 04
11:30 AM — 1:30 PM
YWCA Wesley
65 11th St E
Prince Albert SK
Treaty 6 Territory
Cost: Free
More Info
Special Event
Arts: Multidisciplinary
Re-Imagine Fashion
Newcomers to Canada will showcase clothing that is traditional in their country of origin. The event will also give attendees the opportunity to sample homemade bread that is common in Eritrea and coffee/tea service enjoyed in Middle East countries. Clothing items made by newcomers will be on display and a sewing instructor will be on site providing demonstrations and answering questions. Cultural music will be featured and if you are lucky you might catch some traditional dancing as well.

Weather permitting the event will be outside at YWCA Wesley in the parking lot on the West side of the building. If the event is outdoors, social distancing will be encouraged but masks will not be mandated & bread + coffee/tea will be served to all attendees. Tables + chairs will be available to sit and enjoy your bread & coffee or tea.

The event will be held in the Lower Hall of YWCA Wesley if weather does not allow us to host it outdoors. In the case of an indoor event attendees will come in through the Settlement entrance (West side parking lot) and leave from the North exit to maintain one-way flow of "traffic" at the event. If the event is indoors hand sanitizing stations will be provided, masks will be mandated, and Coffee/tea + bread will be given to attendees "to go".
More Info
2021
Oct 04
11:30 AM — 1:30 PM
YWCA Wesley
65 11th St E
Prince Albert SK
Cost: Free
Organizer
YWCA Prince Albert - Settlement Services