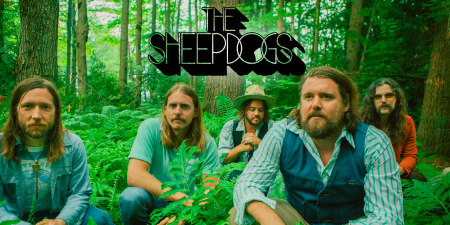 2024
Jan 24
7:30 PM — 10:00 PM
Mae Wilson Theatre
217 Main St
Moose Jaw SK
S6H 0W1
Treaty 4 Territory
Map
Cost: 78.14
The Sheepdogs energetic and engaging set mixes fan favourites and newer songs seamlessly.

Not just the "Rolling Stone Cover Guys" anymore, the now-veteran band have 3 EP's and 9 commercial releases under their belts.

This tour sees Saskatoon's fave furry sons returning with their classic rock influenced sound.

Their incredible musicianship is a blast to watch live, and best viewed dancing/singing!
2024
Jan 24
7:30 PM — 10:00 PM
Mae Wilson Theatre
217 Main St
Moose Jaw SK
S6H 0W1
Map
Cost: 78.14
Organizer
Accessibility
Wheelchair Accessible
Deaf / Hard of Hearing
Safe and Inclusive Space