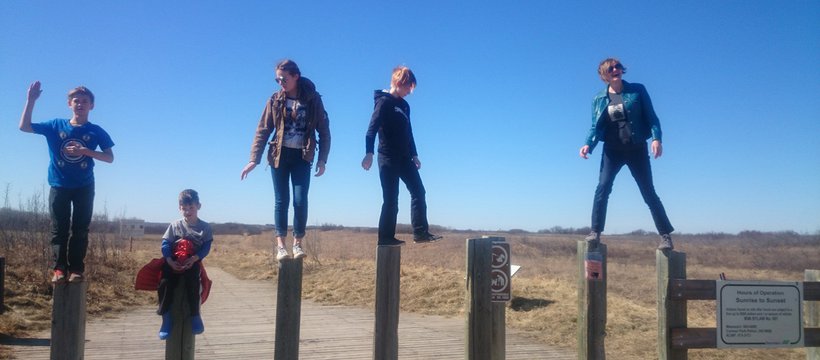 A Rightful Place to Call Home
Working located near a newcomer centre gave Gerry Ruecker an idea.
He was inspired to create a photo project called A Rightful Place featuring newcomers as a way of bridging cultures and countering the racial discrimination they often experience.
Ruecker, southern artistic director, Common Weal Community Art's Inc. based in Regina, says, "I was thinking about how newcomers must have experiences of racism and culture shock in coming to a new country, because I had that myself at one time," he explains. "I thought this project would be a good way to show respect and support for giving them the opportunity to simply tell their story. Human stories are universal."
Ruecker made trips around the province, and asked eight newcomer welcome centres to participate. "I proposed the [project] idea to them and received more ideas in return from staff at the centres as to what they thought would be beneficial." The role of the newcomer welcome centres was to contact their clients that might want to be involved. Each centre put forth the names of three newcomers.
Ruecker continues, "Photographer Michael Bell and I would travel to a scheduled meeting at a newcomer's centre where we would meet the newcomers, spending about an hour with each one, taking their portrait."
"We all really do want the same things in life. Our commonalities are considerable more than our differences."
Along with portraits, Ruecker and Bell worked with the newcomer welcome centres to assist the newcomer in writing their own story about their immigration experience. "From their journey to their arrival, whatever was more noteworthy in their opinion. We also asked if each newcomer would provide a personal photograph reflecting their current life, to tell just a little bit about their new life here," notes Ruecker.
In the end, A Rightful Place had 25 newcomer participants, with portraits and narratives, from across Saskatchewan. Countries represented include Afghanistan, Syria, Ukraine, Russia, Jamaica, the Philippines, Serbia, Latvia, Rwanda, and the Democratic Republic of the Congo.
Ruecker says the commonalities amongst the participants were that they were very proud to be in Canada, being a new Canadian, and how much they wanted to contribute to our society and culture.
The participants were very excited about the finalized project and attended the exhibition with family and friends. According to Ruecker, they were "very proud, very happy."
Ruecker adds that there were four scheduled showings, but that number grew as requests were received for a stop in more communities.
Funded by SaskCulture's Multicultural Initiatives Fund, the photo project is currently on display at the Moose Jaw Museum and Art Gallery, until December 31, 2017. It will then go on a two-year tour of the province through the Organization of Saskatchewan Arts Councils (OSAC).
"We're hopeful and optimistic as to how it's going to be received throughout the province.
Ruecker further explains that the project has really strengthened his belief in multiculturalism. "We all really do want the same things in life. Our commonalities are considerably more than our differences."
---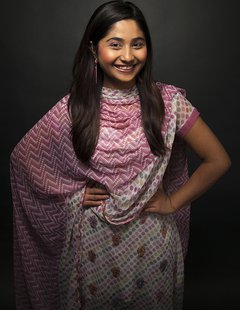 'I am Sirjana Subedi from Nepal. I was born and lived there till I was 12 years old. My family are immigrants from Bhutan. Due to the political situation of the country, my parents became refugees and took asylum in Nepal in 1992. I came to Canada in May 26th of 2009 with my family and I went to Judge Bryant school until grade 8 but the beginning of the days of my elementary was difficult because English is my second language.
However, I used to go to Open Door Society and later on I found out that there are many community organizations in Regina where you can spend your leisure time such as YMCA, YWCA, Open Door Society, Regina Food Bank and Public Library. Later, I volunteered at some of these organizations to gain experience and to adapt to my new environment. I love to meet new people from different countries. I learn so much through those people and now it has became my hobby'.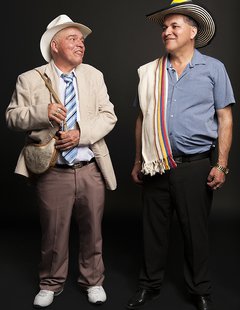 'My name is Alfonso Vargas Murcia. I was born on October 13th, 1962 in Pitalito, Huila-Colombia. I come from a large family of ten brothers and I grew up on my father's farm.
At eighteen, I decided to move to Bogota to begin my professional career in the army. I worked as a sergeant for 11 years in the Military Service of Colombia. When I was thirty-five years old, I retired from the army to dedicate myself to my family: my wife Martha, and my two children, Gabriel and Camila.
I decided to move to Canada for reasons of security and violence in my country. Because of my involvement in the military, my life and my family's life were in danger. I applied for political asylum at the Canadian Embassy in Colombia and was accepted. I immigrated to Canada in 2007, accompanied by my wife and children, and two of my brothers. Since then, I live in Prince Albert, Saskatchewan, where I continue to adapt to the differences in language, culture, and above all climate. It hasn't been easy, but I am satisfied and grateful to have had the chance to immigrate to Canada. I have had the opportunity to work, my children have been able to study, and my family and I can live in safety'.