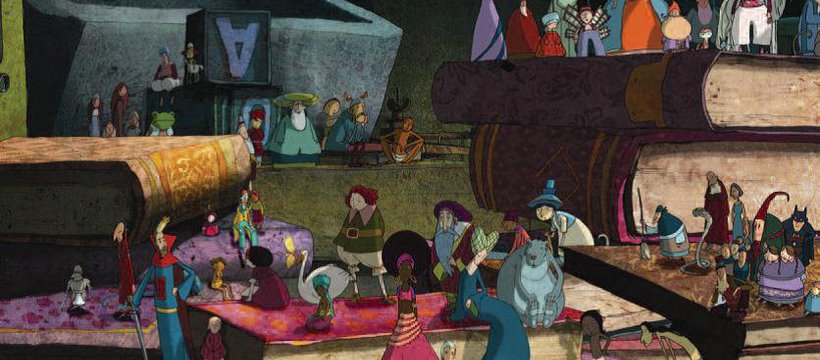 Cinergie continues to grow thanks to MIF
Every year in Saskatoon the Federation des Francophones de Saskatoon host the Cinergie Festival. The festival has been advertised as one of Saskatchewan' most unique arts and culture festivals and this year, it was proud to announce that it had doubled its attendance.

Cinergie is Saskatchewan' annual French language film festival. This year, it celebrated its 6th anniversary and ran for four full days, one day longer than the previous years. It was determined to increase the participation between French immersion and Francophone, the French-speaking community, and the community at large.

"We have almost doubled the number of films this year," Tao Chamberlin, festival director, says in a recent article, "We've also added an opportunity for young filmmakers to showcase their short French language films." Cinergie 2011 showcased 13 feature films, three professional short films, and five student short films – all in French, most with English subtitles.

Festival organizers aimed to increase school attendance and involve French speaking students by providing them with a richer film experience. The teachers were provided a resource booklet that provided a variety of follow-up activities to further incorporate the matinee films in class. The attendance of students doubled since 2010 and those who attended the morning matinees discussed cultural and cinematic ideas and decisions in the movies.

Along with the matinee showings, Cinergie featured a Cannes Film Festival Jury Prize winner and Cannes Grand Prix winner, both of which received Oscar nominations. The film selections offered a broad variety of genres, including drama, burlesque, action and thriller.

To increase awareness to the public, the festival created a new logo and poster theme and increased their presence on social media. As a result, they received extensive media coverage. Numerous articles and interviews were conducted prior to and during the event. Organizers also created a launch party for Francophones, French speakers, and the general public to meet. It proved to be a significant indicator, as many individuals from politics, business, arts, Francophone organizations, and education were interested in networking and discussing the future. Due to the success of the event, the launch party is expected to continue in the future.

The Multicultural Initiatives Fund (MIF) – Project Funding supports initiatives and activities in the areas of cultural identity, intercultural understanding and issues related to social justice and harmony. As a recipient of MIF, Cinergie was able to connect the broader community with its bilingual program and plans to continue with youth and community engagement with the Francophone community for the years to come.