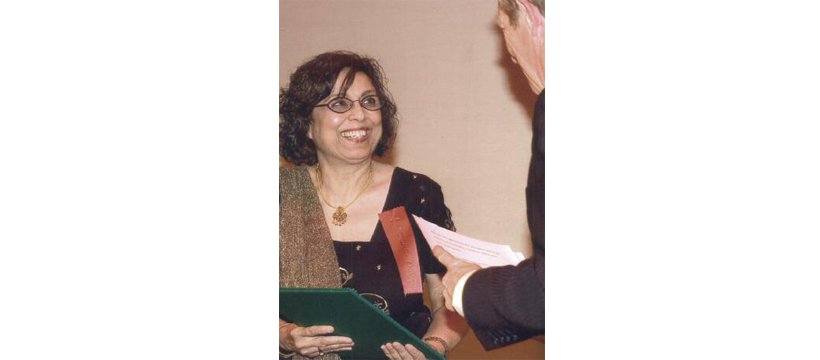 Cultural Leaders in Saskatchewan: Q & A with Renu Kapoor
What is the most important cultural project/activity are you working on presently or have just completed?
During Prime Minister Harper's visit to India in November 2009, he and Prime Minister Singh of India declared 2011 as the Year of India in Canada. I was asked to chair the Year of India project here in Regina, which aims to showcase India's rich arts and culture, as well as economic power, promoting closer ties to people across a broad range of sectors. This will be a year-long celebration.
I started working on this project last year and it is very exciting to see how it has come together. We have many partners now who have come forward. There will be several events taking place. All these dancers, artists, writers etc are all coming from India. This is a rare opportunity for people to experience firsthand and get a flavor of Indian culture and economic growth.
Is there a particular accomplishment or contributions to cultural development in Saskatchewan you are most proud of, and why?
There are several cultural projects I am proud of; however, one always stands out for me, as it took a couple of years to complete with the help of many. My work on setting up the partnership that would bring the statue of Mahatma Gandhi to the city of Regina, involved different levels of government, including the Government of India, Government of Saskatchewan, City of Regina, High Commissioner of India in Ottawa and Consul General of India in Vancouver. On October 2, 2002 the statue of Mahatma Gandhi was installed in front of Regina City Hall. Gandhi is a symbol of hope and peace who inspires all of us. He launched us on the path of democracy and nation building, in a multicultural, multi-ethnic, plural society. According to Gandhi, all cultures merge into one and there is enough room for every culture to thrive and prosper.
What area of your cultural participation do you wish you could do all over again? What would you change?
In any cultural events, I always look back and learn from the experience and move on. I believe in the "Power of many into one" and the "Power of one into many." The role of the leader is to make every one comfortable according to each one's strengths and weaknesses.
What is your favorite cultural activity and why?
It has been a very rewarding experience to be on Multicultural Initiative Fund committee for SaskCulture. It has given me better insight into other ethnic cultures in Saskatchewan. I have been involved with Mosaic for many years and it is amazing to see how volunteers come together and work so hard to showcase their cultures.
What advice would you give to future cultural leaders that want to do something similar to what you have done?
Be patient and persistent. Never give up and never surrender. A leader has to be a role model with a positive outlook.
If you were able to spend a day with any Saskatchewan cultural figure, current or historic, who would it be?
One very special person, who always stands out in my life as my mentor, is Dr. Jacquie Shumiatcher of Regina. She has given so much to arts and culture, that the city would be lost without her. I have never heard "no" from her during my association with her over the years. She is very giving to all cultures and admires people for their dedication. She is an avid art collector, volunteer, educator and patron of the arts. She has shown people that "arts are for everyone, regardless of income, education and background". We are so lucky to have her in this province.
What do you think is the "best place to be" in Saskatchewan?
I have travelled around the world and I completed my education and worked in the USA. However, I love Regina. I came to Regina in 1965, and while we moved away for a while, we came back. Today, I love Regina and what I do here and what the city has done for me and my family. Our two lovely children were brought up here. Sometimes long winters make me think of moving, but people are so friendly and caring here, I cannot imagine not being here. Community involvement has been part of me and it continues to enrich me and my family life.