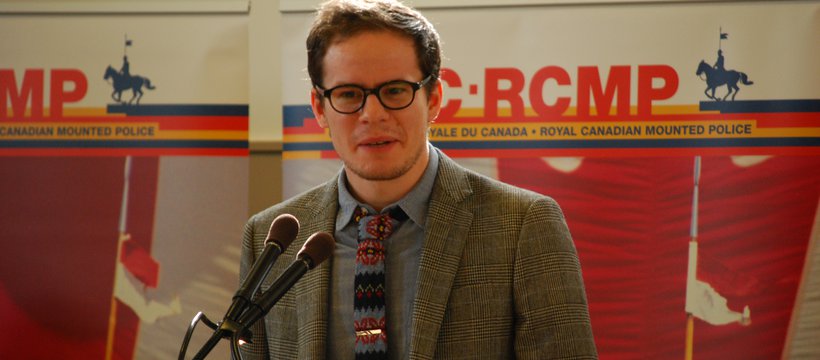 Cultural Leadership in Saskatchewan: James Ingold
What cultural project or activity are your working on right now, or have just completed?
I am currently part of a working group for Heritage Saskatchewan that is creating a publicly accessible database of available heritage-related grants and funding. As there are so many different sources of funding and so many diverse areas within the heritage community, it is often difficult to know where to look to find support for an organization, project, or activity. This database, when complete, should provide an easily-accessible starting point to discover what's available.


What has been your most memorable cultural project/activity so far?
I quite enjoyed my time working on the City of Saskatoon's Built Heritage Database. I found so many interesting people and stories connected to the city's built structures through my research; it really drove home the many fascinating interactions between people and the places they inhabit and how those relationships are negotiated and re-interpreted as people continue to use and shape a space.


What is your favourite cultural activity and why?
Music. From a musician playing on a street corner to a festival full of people, music has an ability to connect people so instantly and intimately, in a way that few other forms of communication can.


What advice would you give to future cultural leaders – who want to follow in your footsteps?
I'm not quite sure yet where my footsteps actually lead, but if there is one thing that drives me forward it is speaking with, and listening to, others. There is such a wealth of diverse experiences, ideas, and ways of thinking in the cultural community that one can never know them all. Each new person I speak to adds one more facet to my understanding of self and what it means to live in Saskatchewan and yet I can say with certainty that there will never come a day when that understanding is complete. That's a great thing.


If you were able to spend a day with any Saskatchewan cultural figure, current or historic, who would it be, and why?
Probably Saskatchewan visual artist Ernest Lindner. His paintings seem so firmly rooted in Saskatchewan and yet have the ability to transport me to another world entirely.


Where do you think is the "best place to be" in Saskatchewan?
Any place that's outdoors and with people.