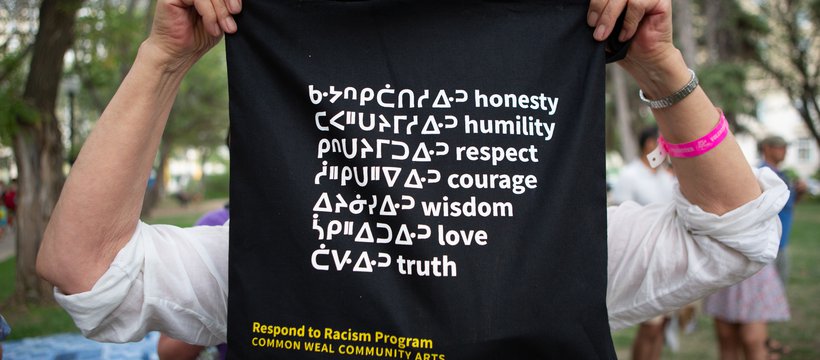 Curiosity, Engagement and Listening Key to Innovative Program and Leadership
In this issue

Engage - Volume 9, Issue 1 Winter/Spring 2019
Risa Payant and her team at Common Weal are creating innovative approaches to foster community engagement and address social issues.
Risa Payant grew up on a farm outside of the town of Rouleau, 25 minutes south east of Regina. Although she had minimal opportunities in the arts, she has always been interested in its capacity to foster connection and understanding. Now, she's leading Common Weal Community Arts, an arts organization dedicated to bringing positive change across the province.
At the age of 16, Payant moved to the United Kingdom through a foreign exchange program, but eventually made her way back to Canada, pursuing an Art History degree at the University of British Columbia.
"I started my career in the gallery world in Vancouver," she says. "I was most interested in the way that people engage with the arts and found myself drawn to conversations about why people were in the gallery. What brought them there? How did the art make them feel? I was excited about finding new ways to make people feel welcome and immersed in the arts."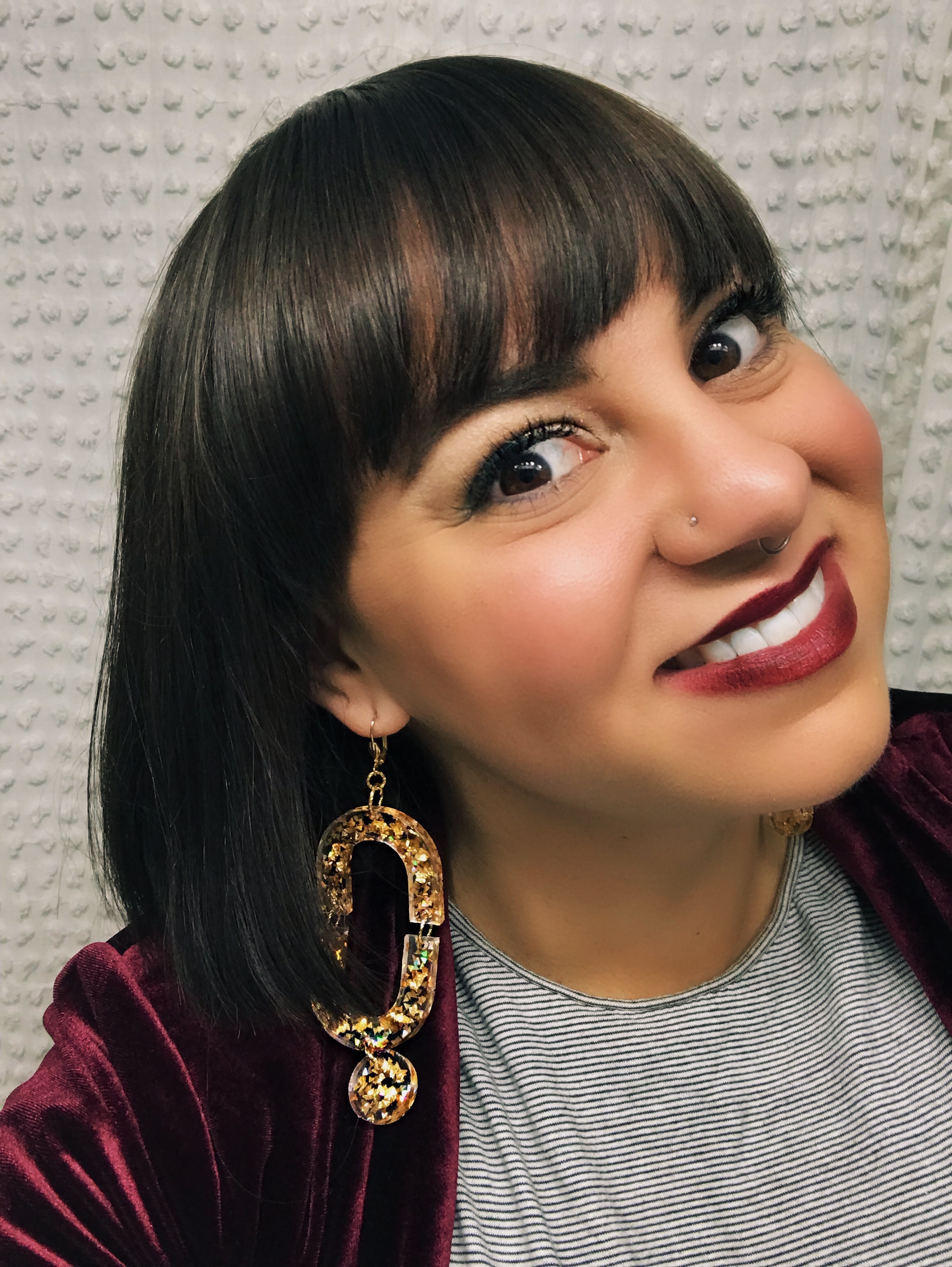 After working and travelling abroad in the Caribbean, Europe and Central and South America, Payant returned to Regina in 2008. She worked in various capacities at the Saskatchewan Arts Board, Regina Folk Festival, and MacKenzie Art Gallery. Payant remained deeply invested in utilizing arts and culture to create dialogue and connect communities. When she received the offer to work as the Executive Director of Common Weal Community Arts in 2015, she knew it was a perfect fit for her.
"There are a lot of people who feel like they don't belong and I think the arts has a unique capacity to mend that kind of disconnection. To me, it's about understanding the stories of the people around you." ~ Risa Payant
"I'm driven by a sense of curiosity. I want to understand where people are coming from and how they want to be engaged, what they want to explore," she explains. "There are a lot of people who feel like they don't belong and I think the arts has a unique capacity to mend that kind of disconnection. To me, it's about understanding the stories of the people around you."
Common Weal Community Arts is an arts organization that engages professional artists with communities to promote social change and cultural identity through creative expression.
Payant continues, "We put professional artists into marginalized communities to do social justice related projects. Specifically, we focus on creating opportunities for participants to tell their stories, encouraging a dialogue that will hopefully shift the social consciousness." An important aspect of its work is that it's entirely community-driven, guided by the interests and needs of the communities.
Payant says the idea for their most recent program, Respond to Racism, came during the Gerald Stanley trial, which took place from January 30 to February 8, 2018.
"I remember what it was like to be in the office and watch the trial play out nationally and to see the huge amount of hate that was coming from people," Payant notes. "It's almost embarrassing to admit how shocked we were. The trial really shed light on how bad things are in this province. We felt that we had a responsibility to speak up against hateful and racist rhetoric."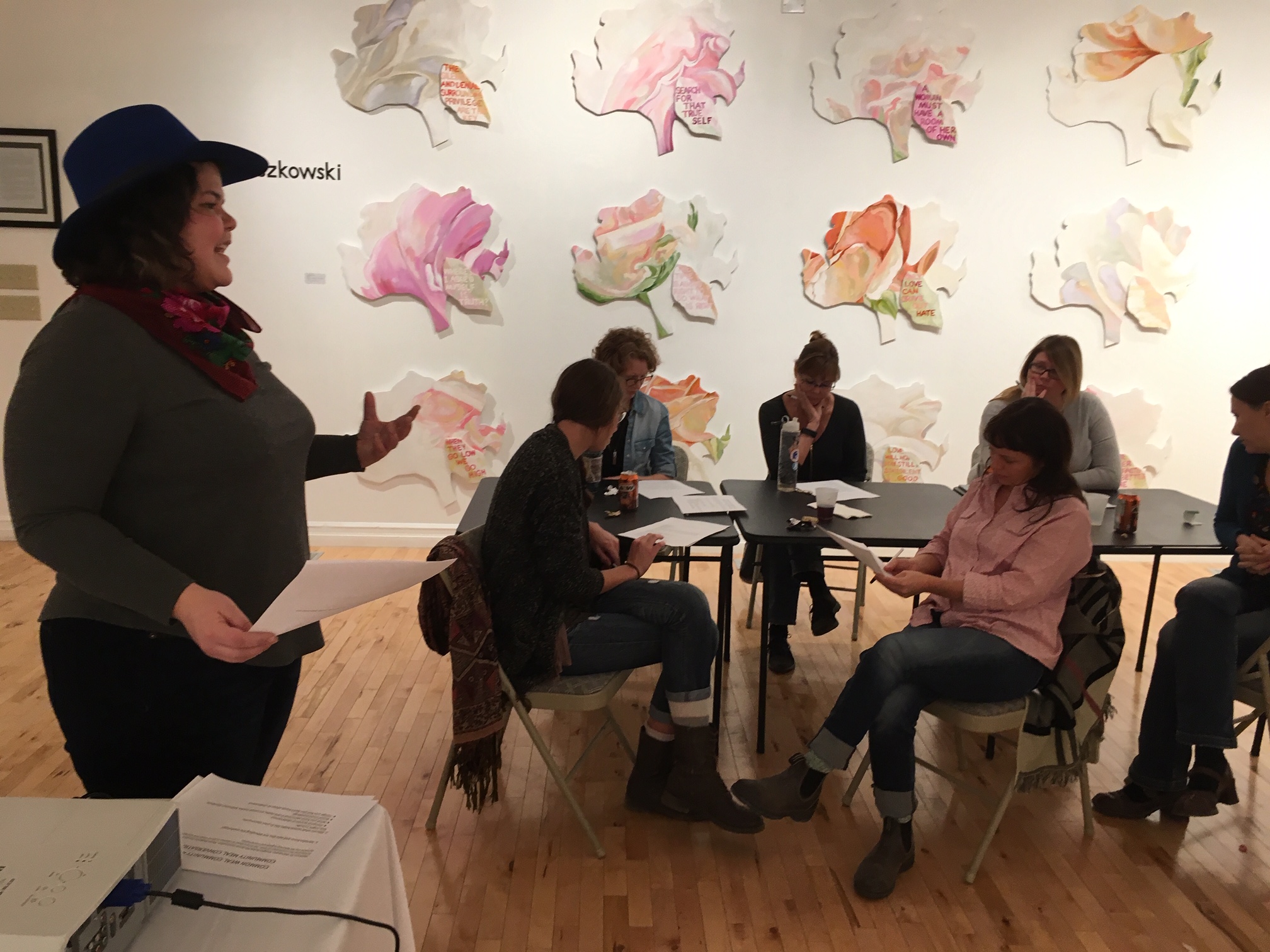 The Respond to Racism program, which received partial funding from SaskCulture's Multicultural Initiatives Fund, explores how the arts can provide tools to address the issue of racism across southern Saskatchewan. In one stream of the program, Common Weal Community Arts has partnered with Indigenous professional artists, Zoey Roy and Joely BigEagle-Kequahtooway, to hold workshops in rural areas of the province.
"We've really taken our time in developing this program because this is a personal and emotional thing for people. We didn't want to go into communities and say, 'here, this is what you need, this is how you should feel, this is why this is important,'" she says. "We really wanted it to be driven by where the community was at, while also challenging people to get a little uncomfortable and push beyond their usual conversations. We landed on an Indigenous-led, settler-supported model (a term coined by Roy) to get communities that are specifically settler-based to start understanding their inherent biases. Racism isn't always obvious. What exists in their communities that they might not have been acknowledging?"
Payant says this work is also being done within the organization, through ongoing efforts to decolonize. Most recently, the senior leadership team spent three weeks in Australia, whose colonial history runs parallel to Canada's. There, they learned from peers who are committed to similar action.
"We are taking time to listen," she continues. "We are investigating our own biases and figuring out how what we learn will reflect into the organization in really tangible ways. We want to make sure that the organization itself is in line with the inclusivity that we promote in our programming."
As the leader of the organization, Payant says she's learned she is more powerful when she "steps back and creates conditions for people to be empowered to take action, rather than thinking I can do it all myself. I'm so lucky to work with an amazing and incredibly capable team of staff and artists."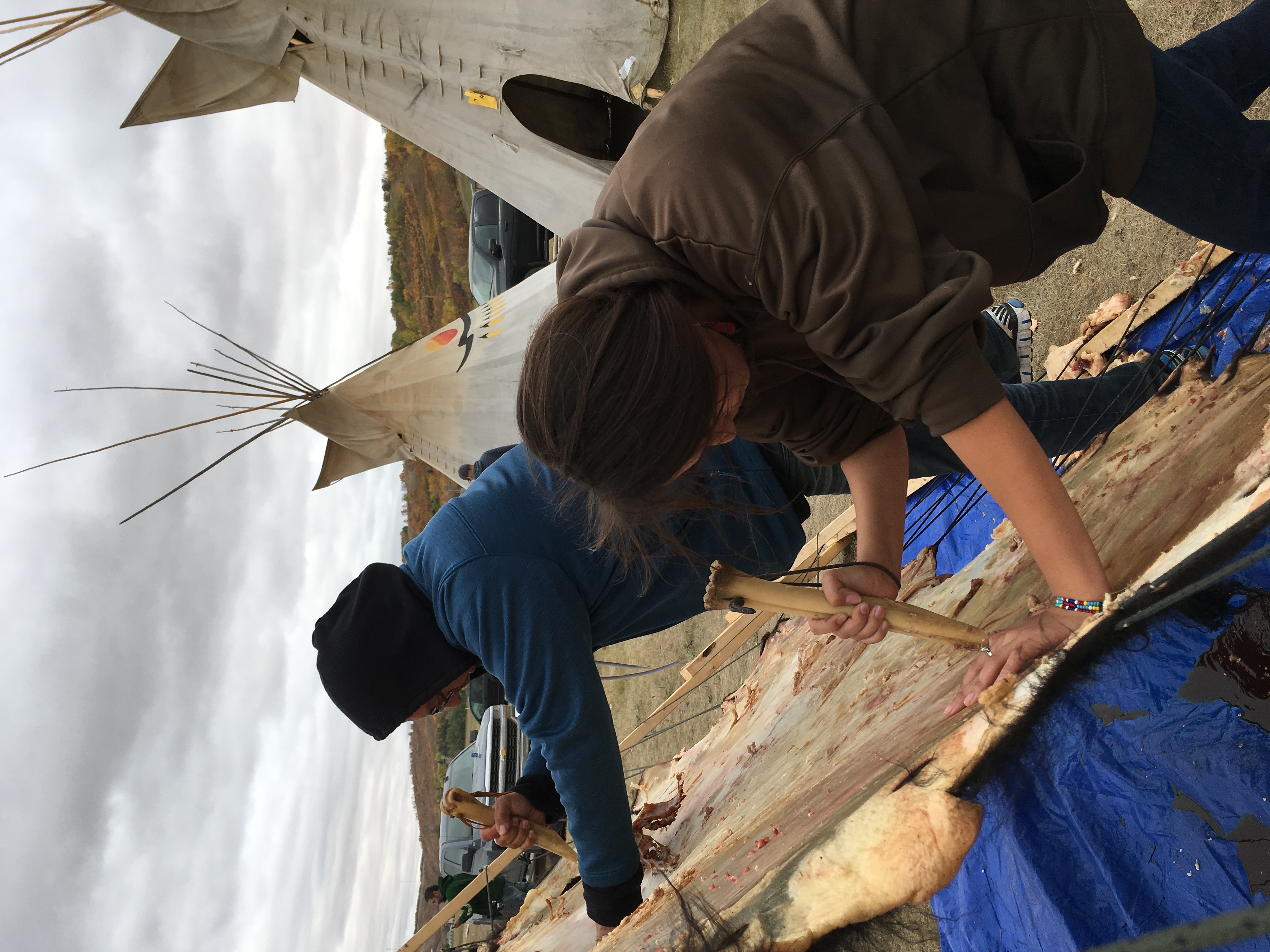 Payant added that Common Weal Community Arts will continue to deeply integrate itself into communities across Saskatchewan to understand what is necessary, ensuring that ongoing and future projects are community driven.