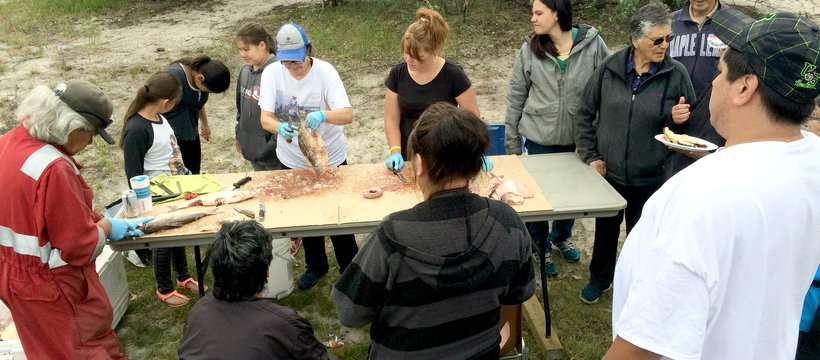 Family Camp Brings Together Community and Traditions
In this issue

Engage - Volume 7, Issue 2, Spring 2017
For over two decades, South Bay has been the site of an annual community celebration that bring together important modern and traditional practices.
The 22nd Annual Wellness Gathering, hosted by the Ile a la Cross Friendship Centre, too place this past August, and welcomed 373 participants – most of them youth.
"The main issue are the negative influences in town, [the Wellness Gathering] addresses alcohol and drug abuse and promotes a healthier lifestyle," says Phillip Durocher, board member, Ile a la Crosse Friendship Centre, who has been involved in the camp for many years.
"Always make sure you give them what they want in order to give them what they need," says Durocher as he explained the involvement of youth in the planning process. Along with workshops and presentations focusing on culture, education, health and wellness, the participants enjoy a wide range of entertainment and recreational activities: horse and wagon rides, beach volleyball, water sports, live bands, square dance and jigging.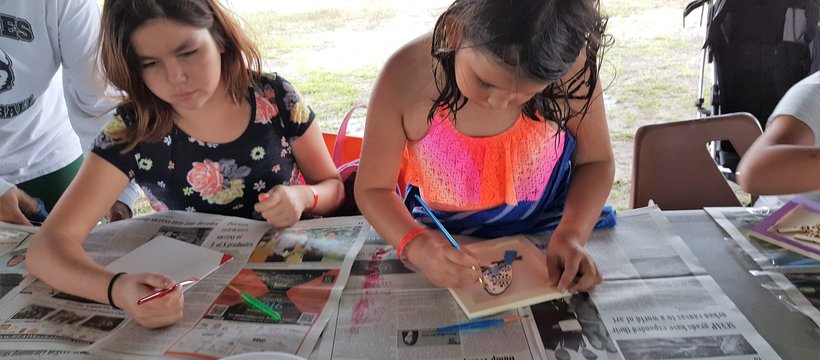 Elders also had the youth involved in fishing and snaring rabbits. "Girls are busy with the Kookums, the female Elders. They learn beading and cooking bannock over a fire, while they're learning to bead, the Elder usually tells stories."
Amy Morin was the Family Camp Coordinator in 2015 and 2016. It was important for her to offer many different activities to the participants so there was something to appeal to everyone. She enjoyed working with the Elders and the relationships built during the camp. "I've had so much respect for the Elders, and they have the same towards me," she says.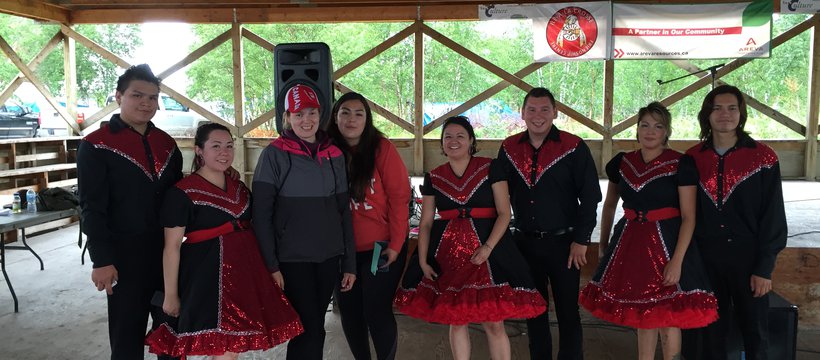 Durocher's favourite camp activity is the sweat lodge ceremonies. "They have one for the girls and one for the boys, sitting back and watching the kids, looking at the smiles on their faces, not a care in the world, they're in a safe zone," he says.
The camp, supported by the SaskCulture Métis Cultural Development Fund, makes a difference in the lives of the participants. "A lot of people that have gone through our conference have completed their education and gone on to university. They've become RCMP officers, teachers, one is a surgeon, a lot of professional people have gone through [the camp]," says Durocher.
Brennan Merasty started out as a youth participant, was a volunteer, worked with security, and then coordinated two back to back conferences. He explained the importance of the location. "We have the south side beach which is huge and wide open. The camping is great, the municipality really looks after the grounds and people respect the land and area. My dad's family grew up there in certain times throughout the year. They would do some camping for trapping and harvesting berries. There's a spot that my late grandmother is known for, for setting up her camp and blueberry picking. There is a lot of tradition, a lot of history for the community, our roots are tied to it, the location, and the beauty."