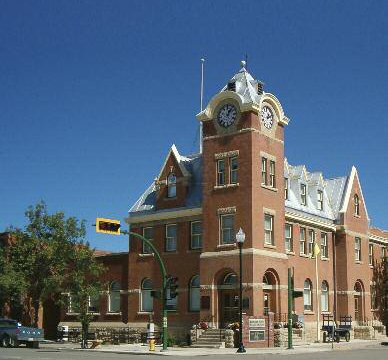 Heritage valued in the heart of Humboldt
Created in 2008, Humboldt's Heritage Project is the first of its kind in Saskatchewan. Organized by the Humboldt and District Museum and Gallery, the project gathered community input about its heritage and developed 12 heritage themes that reflect the life of the Humboldt community.

"It isn't just a question of what we're going to preserve from the past…our decisions impact the future," said Pat Fiori, project facilitator of the Humboldt Heritage Project. The community's heritage values focus, on not only the historical aspect, but also reflect cultural, artistic, natural, social, and spiritual values. They represent the community's expressions of cultural norms.

Citizens were engaged in discussing what they value about their heritage and culture. They discussed what was important to themselves and future generations. The project strives to preserve and protect their identified values.

According to the Museum's Curator Jennifer Hoegson, "There were two guiding factors with this project. Firstly, it was about community engagement, making sure the community had the opportunity to participate, and letting them have a voice."
The project revealed that citizens felt it was important to focus on building a healthy community. The town felt that places for socialization created a place of belonging.

The project also discovered that the citizens of Humboldt value the prominent role of faith in the community's history, the role of sports and arts, the history of experiencing prosperity and sustainable growth, and the investment in green spaces and natural environment. It has also identified Humboldt as a community with a strong sense of identity and connectedness with a tradition of being community-focused.

"The second guiding factor was about the museum becoming increasingly relevant in the community as something that lives with us and is something that we actively engage during decision making," said Hoegson. As the project progressed, participants identified resources within the community that embodied the 12 heritage themes. These included both tangible and intangible resources such as: historic buildings, stories, works of arts, collections of artifacts, parks, social spaces, gardens, areas of the city, and music festivals.

The development of the Heritage Project began after the Humboldt City Council asked the museum to develop a heritage policy as part of the municipality's development of a new official community plan. The project received funding from SaskCulture's Capacity Building Grant. Moving forward, the town will be looking at developing a Heritage Management Plan.