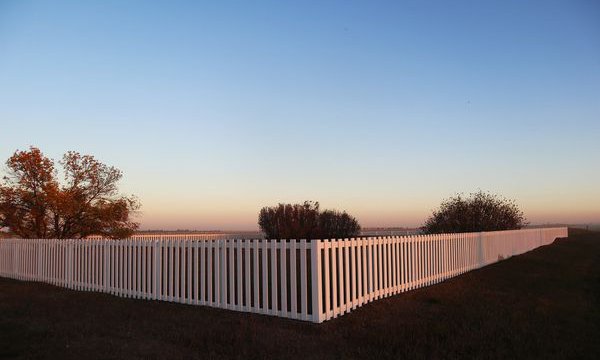 Honouring the Voices of Descendants of Regina Indian Industrial School Students
In this issue

Engage - Volume 12, Issue 1, Fall 2021
The Regina Indian Industrial School (RIIS) Commemorative Association is preparing to honour the stories of the children who rest in the cemetery, located on the land of a former Industrial school, with a project called Sharing and Gathering Oral Stories of RIIS Descendants.
In June 2019, RIIS Commemorative Association was successful in securing the cemetery from previous public land ownership, to being full stewards of the cemetery located on the west side of Regina's outskirts. Throughout the last decade, the organization has had numerous volunteer members and board members with various skills ranging from archival support, to event planning, to landscape maintenance. For the first time since RIIS was formed in 2011, the association is eager to welcome a Cultural Researcher/Producer and Engagement Coordinator to assist with a new project that will honour the descendants of those who attended the Regina Indian Industrial School.
"Now that we have some of the logistics of the site solidified, the educational component is our next endeavour," says Sarah Longman, the association's Board Chair. "We want to ensure that young people are aware of the significance and impact this [site] has on our history, and we want to provide them with the knowledge to share with their family and peers. It's transferring the knowledge down to the next generation of people who will carry this forward."
One of the primary goals of this unique position is to build connections and relationships with the family members of the students who attended the Regina Indian Industrial School, as well as creating a digital platform and space for descendants from all over Canada to gather and share their stories. A digital space will help build a better understanding for the community as a whole. Based on documentation and word­of­mouth, the former attendees' home communities are spread across Saskatchewan, Alberta, Manitoba, and even areas south of the border.
Janine Windolph, a member of the association since 2013, believes this project, especially in a virtual format, will act as the start of a legacy for community members in the area to begin to share their stories. "The role, projects and events support the organization in developing deeper relationships with communities already involved, and to build and foster relationships with Residential School Survivors."
As far as a starting point, the organization will tap into their archival support. "We are fortunate to have archival information from the school and it puts us in a really unique position," Longman says. "We have names, health conditions, home communities, names of parents and other documentation that will help lead us to the storytelling component." And while the archives will help a great deal, there are also some hurdles the organization will have to overcome, such as navigating the misspelling of family names, community names, and reserve communities that no longer exist.
Once stories are gathered, the association envisions a means to distribute these in virtual and accessible formats such as podcasts, virtual Sharing Circles, and an online symposium. "We are engaging with Elders in a safe, virtual way that we never imagined before that has pushed us to adjust to a contemporary way of sharing knowledge," Longman says. "This project will continue to share these traditional stories by teaching in a contemporary and accessible way that can reach a wide scope of descendants and reach an even bigger audience." Echoing a similar sentiment, Windolph feels confident that building a concept of community and shared responsibility, as well as connection and support, are all possible with virtual platforms. To follow along with the project's progression and keep up with upcoming events, follow RIIS Commemorative Association on Facebook.
This project was supported through SaskCulture's Aboriginal Arts and Culture Leadership Grant.